Team AB Identification, Selection, and Training processes and programs are currently being reviewed. 2024 Team AB Information will be updated by Dec. 1st, 2023
The goal of our provincial team program is to identify athletes who have the potential to develop and reach the next levels in our sport. This would include post-secondary, National Team programs and professional leagues. We aim to help develop an athlete's technical, tactical, physical and psychological skills by exposing them to enriched levels of training and competition.
Team AB is also used to identify coaches with potential to coach in a high-performance stream. To mentor, develop and educate coaches in a high-performance environment.
The Team Alberta program provides opportunities for athletes and coaches to build their, competence, character, confidence and leadership and to encourage them to reach the highest levels in our sport. We hope to prepare them for participation and success at events such as Western Canada Summer Games, Canada Summer Games, and Canada Cup, and also as they move ahead to post-secondary and National levels of competition.
Key Info and Dates 2024
Coming soon!
Please mark highperformance@volleyballalberta.ca as safe in your email browser to receive future program info via email!
Athlete Eligibility:
Athletes from the following two age categories will be considered for the Team Alberta program:
Athletes born in September 2008 or later*. Athletes within the 16-month window AND in the same grade level as the program year (Grade 9) will be given the most consideration for eligibility for this program.
Athletes born in September 2007 or later* Athletes within the 16-month window AND in the same grade level as the program year (Grade 10) will be given the most consideration for eligibility for this program.
Physical Profile of a Team Alberta Athlete
The goals of our program cannot necessarily be met by simply examining the most skilled athletes at each level. Identified athletes need to have the size and athleticism that are essential for success at the higher levels. Volleyball skills can be further refined as athletes get exposure and practice within our sport.
Our High Performance Committee has researched and evaluated physical testing results from numerous sources to understand the base physical performance levels that athletes should possess for continued success in our sport.
16U Female Team Alberta Athlete – Physical Profile
(with recommended standards)
Standards updated by the High Performance Committee in October 2019
| | | | | |
| --- | --- | --- | --- | --- |
| Position | Reach | Block Jump | Spike Jump | Pro-Agility Test (seconds) |
| Setter | 218.5 cm (7'2″= 86″) | 261.5 cm (8'7″= 103″) | 273 cm (8'11.5″= 107.5″) | 4.1 |
| Middle | 231 cm (7'7″= 91″) | 272 cm (8'11″= 107″) | 284.5 cm (9'4″ = 112″) | 4.1 |
| Outside | 221 cm (7'3″= 87″) | 265 cm (8'8.5″= 104.5″) | 279 cm (9'2″= 110″) | 4.1 |
| Libero | | | | 4.1 |
Please note: These standards are not the sole factor in athlete identification or selection. Athletes also need to demonstrate potential to be an elite athlete, a willingness to learn, a great attitude, decision making and leadership skills.
Previously Used Identification/Program Pathway for 2023
Please note this pathway may differ for 2024, please check back for updates after Dec. 1st
Club Coaches will receive an email asking for their athlete recommendations after the Premier 1 roster lock deadline.
Recommended athletes will be invited to do the physical testing. Conducted tests include weight, height, seated height, standing reach, wingspan, grip strength, vertical jump (block, spike), Pro-Agility test.
Team Alberta staff will receive the list of the athlete recommendations and testing results to begin their evaluations at the Premier events.
Testing and performance results will be used to extend select athletes an offer to attend the ID Camp.
Athletes will be evaluated at the ID Camp. Athletes not in attendance at the ID Camp may still move forward in the evaluation process.
Team Alberta staff will continue to evaluate athletes in the Premier Season.
Select Athletes will be invited to attend the Training Centre in the summer.
From the Training Camp, three teams of 12 athletes will be selected (for more information, please refer to the 2020 Team Alberta- Athlete Selection Policy) to represent Alberta at Canada Cup.
Team Alberta Training Centres
The purpose of the Team Alberta Training Centre is to expose a larger number of athletes to advanced instruction in volleyball specific skills, fitness, mental, and physical preparation. The focus will be on technical and tactical training in all aspects of the game by both Provincial Team Coaches and guest coaches from around the province. Athletes will attend the training centre before teams are selected to compete in Canada Cup.
Financial Assistance Program
Athletes in financial need can apply to Volleyball Alberta for assistance via the Hugh Hoyles Scholarship Fund.
Below is a list of other scholarships, grants, and programs that athletes may apply for:
Kid Sport Alberta: KidSport is a national not-for-profit organization that provides financial assistance for registration fees and equipment to kids aged 18 and under
JumpStart: Jumpstart funding helps families that need a financial hand with registration, equipment and/or transportation costs.
For more information on the Team Alberta program, please contact Ben Saxton at highperformance@volleyballalberta.ca or call 780-415-1703 ext. 8
Team Alberta Past Rosters and Results
2023 Team Alberta Competition Teams
2023 Canada Cup – ISET Scedules/Scores/Teams
| | |
| --- | --- |
| 16U Girls BLACK | |
| 16 | Berkley Maclean |
| 17 | Isabella Tano |
| 24 | Jade Gauthier |
| 26 | Jensyn Brydon |
| 22 | Kallie Komori |
| 28 | Kate Sinclair |
| 19 | Leyton Balint |
| 20 | Lili Surgenor |
| 25 | Madge Prince |
| 23 | Maya Brown |
| 21 | Meera Hameed |
| 18 | Mia maric |
| Alternate | Izzy Taylor |
| Alternate | Ava Shauer |
| Head coach | Leslie Heidebrecht |
| coach | Grace McKale |
16U Girls BLUE
2
Addison Piekema
13
Alyssa Piekema
5
Andi Calon
9
Brooke Bergstrom
1
Chloe Penz
3
Hayden Hagel
12
Jenna Snyder
8
Londyn Marshall
11
Lyla McKeage
10
Madden Hansen
7
Paige Hanzel
4
Sofie Moore
Alternate
Ella Graves
Alternate
Rachel Eykelbosh
Head coach
Larissa Hauca
coach
Sarah Moss
coach
Arden Butler
| | |
| --- | --- |
| 15U Girls | |
| 46 | Elianna Storsley |
| 38 | Isabella Murrin |
| 32 | Julia Tuckwood |
| 44 | Lauren Robertson |
| 36 | Lola Doef |
| 45 | Madelyn Roy |
| 41 | Megan Deveaux |
| 39 | Mila Kosoric |
| 42 | Nikola Gamlin |
| 37 | Olivia Hansen |
| 40 | Saylee Rustand |
| 34 | Vicky Chen |
| Alternate | Avery Thiessen |
| Alternate | Maya Masters |
| Head coach | Tashie Macapagal |
| coach | Madison Hoppus |
2022 Team Alberta Training Centre
Team Alberta 15U Girls Edmonton Training Centre Athletes: Andrea Li, Ashlyn Gent, Berkley Maclean, Brooke Bergstrom, Brooke Fermaniuk, Chloe Penz, Dana Tanton, Hayden Hagel, Isabella Tano, Isabelle Hamel, Jade-Alexis Gauthier, Jaime Miller, Jensyn Brydon, Jessica Yang, Jorgie Cornish, Kallie Komori, Kenzi Steiner, Lauren Edlund, Lexi Jones, Leyton Balint, Lyla McKeage, Madge Prince, Meera Hameed, Mishynn Miller, Paige Hanzel, Scarlett Trefiak, Sofie Moore, Taia Freerksen
Team Alberta 16U Girls Edmonton Training Centre Athletes: Alandra Humbke, Allie McCracken, Arika Pullishy, Ashlyn Ceulemans, Avery Sim, Awien Ngor, Azalea Haji, breya twerdochlib, Carrie Mallett, Drew Tally, Emma Baxter, Faith Buffalo, Gini Andruko, Grace Reist, Hadley Ziemmer, Holly Palfy, Indira Germain, Kadison McLeod, Kaitlin Rolph, Kayden Klose, Keira Scharfenberg, Larkin Deitner, Madison Dyck, Mia Ozga, Natasa Maric, Naya Veljkovic-Nychka, Pyper Roos, Raven Ogbodu, Reid Adams, Rylee Warawa, Savannah Lambert, Sophie Paul, Stephanie Kendziora, Sydney Seida
Team Alberta 16U Girls Calgary Training Centre Athletes: Abbey Stannard, Adyson Kelly, Alexandra Schmidt-Roycroft, Aliyah Cruz, Amy Carver, Andrea Breaban, Anna Timmerman, Asha Hurkett, Ava Fontaine, Averi Penner, Becky Thiem, Cameron Gouw, Clare McKenzie, Ella Jarrett, Ella Layzell, Emma Thompson, Erin Noskey, Eva Dooks, Finley Welch, Grace Monaghan, Hannah Hurtubise, Ife Talibi, Isabella Hoy, Jayna Thulien, Julie Doef, Kayla Brasok, Keira Crellin, Lilah Pratt, Raelyn Conklin, Robyn Austin, Sarah Holowatuk, Sasha Pasloski, Stella McKenna, Taryn Sieben, Veronica Hmelevski
2022 Team Alberta Competition Teams
Result: Canada Cup, Tier 3 Championship Silver Medal
15U Team Alberta Women White
1 – Bella Tano
2 – Leyton Bailant
3 – Hayden Hagel
4 – Jade Gauthier
5 – Ashlyn Gent
6 – Kallie Komori
7 – Andrea Li
8 – Lauren Edlund
9 – Brooke Fermaniuk
10 – Mishynn Miller
11 – Berkley MacLean
12 – Chloe Penz
13 – Jorgie Cornish
14 – Kenzie Steiner
Head Coach – Ken Briggs
Assistant Coach – Madison Hoppus
Result: Canada Cup, Tier 3 Championship 4th
16U Team Alberta Women Black
15 – Anna Timmerman
16 – Adyson Kelly
17 – Ava Fontaine
18 – Asha Hurkett
19 – Robyn Austin
20 – Stella McKenna
21 – Hannah Hurtubise
22 – Averi Penner
23 – Ella Jarrett
24 – Abbey Stannard
25 – Sasha Pasloski
26 – Emma Thompson
27 – Julie Doef
28 – Keira Crellin
Head Coach – Beth Vinnell
Assistant Coach – Grace McKale
Result: Canada Cup, Tier 3 Championship Bronze Medal
16U Team Alberta Women Blue
1 – Hadley Ziemmer
2 – Sophie Paul
3 – Reid Adams
4 – Avery Sim
5 – Ashlyn Ceulemans
6 – Indira Germain
7 – Awien Ngor
8 – Naya Veljkovic-Nychka
9 – Keira Scharfenberg
10 – Sydney Seida
11 – Azalea Haji
12 – Madison Dyck
13 – Savannah Lambert
14 – Raven Ogbodu
Head Coach – Tashie Macapagal
Assistant Coach – Presly Austin
2021 Team Alberta Training Centre
2019 Team Alberta Training Centre
Congratulations to the following athletes who have been selected to the Team Alberta program. These athletes will be at the Team Alberta Training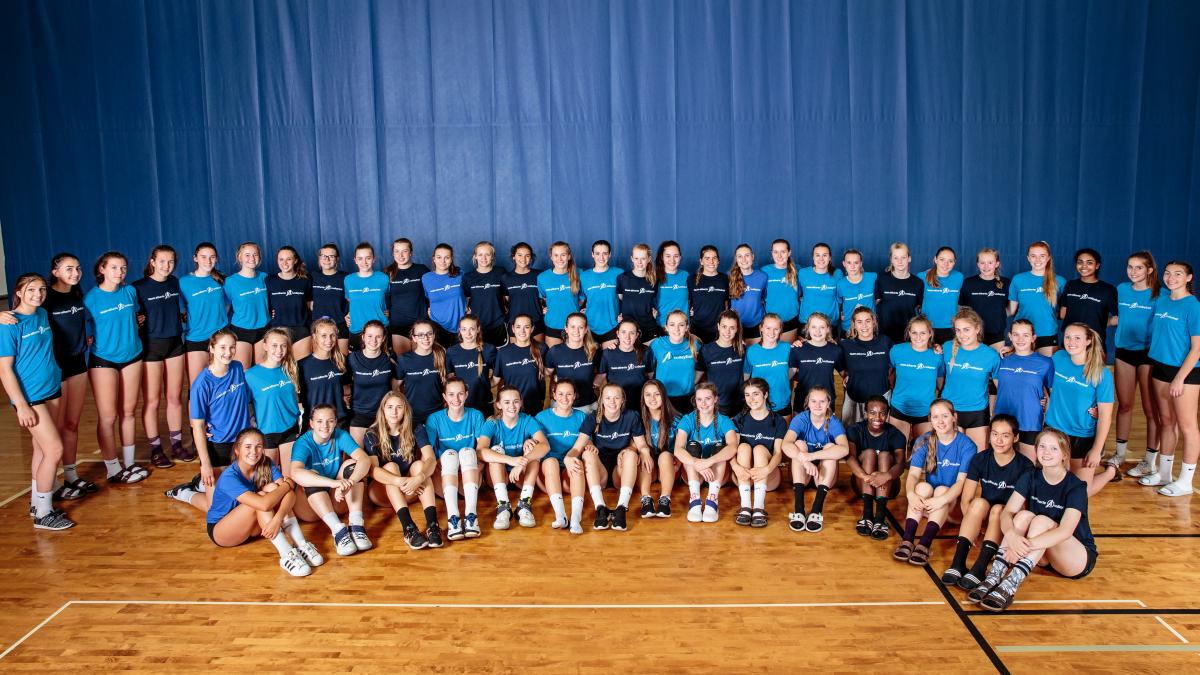 Centre from July 2th – 7th
15U Athletes
Avery Anderson, Narelle Arnold, Sheridan Coninx, Dominique Desautels, Olivia Edlund, Daniela Falaye, Sophie Ferguson, Nalaina Funk, Kristin Gilmour, Grace Haws, Carlee Heidebrecht, Lailatu Ibrahim, Laila Johnston, Brooklyn Knoch, Taylor Lougheed, Marlyn Ma, Brooke Malek, Ellie Masters, Peighton Melton, Robyn Mclean, Emma Morrison, Hattie Ogden, Issy Robertshaw, Paige Roslinsky, Kate Schneider, Emelie Silovs, Danielle Smith, Kasandra Trenke, Madeleine Vincett, Taylor Wright
16U Athletes
Kallie Ball, Ava Beisla, Jillian Bieraugle, Maryn Boldon, Emma Brooks, Arden Butler, Abigail Carter Wilson, Faith Christensen, Heather Del Pero, Jayden Easingwood, Kinna Fisher, Kara Frith, Kaylee Glanville, Tielle Hagel, Jada Hamer, Taylor Hart, Ella Hornby, Maya Jovanovic, Hayley Kennedy, Andi Krawec, Sophie Krupp, Ashley Lockwood, Morgan McKale, Tanisha McQueen, Isla Olesen, Kinleigh Pate, Lyndsey Peltzer, Lana Pralica, Annika Radke, Kyra Rawlusyk, Jenna Rivard, Sona Sajeev, Tyra Sharuga, Payton Shimoda, Samantha Silva, Jailyn Stouffer, Kaylyn Tanton, Mary Thiessen, Emma Thompson, Kindigo Watson, Shynelle Woroniuk, Sarah Zonneveld.
2019 Team Alberta Competition Teams
Team Alberta 15U White
| | | |
| --- | --- | --- |
| # | Athlete Name | Position |
| 1 | Dani Smith | Setter |
| 2 | Dominique Desautels | Middle |
| 3 | Robyn McLean | Libero |
| 4 | Issy Robertshaw | Setter |
| 7 | Kasandra Trenke | Middle |
| 8 | Laila Johnston | Outside |
| 9 | Emma Morrison | Outside |
| 10 | Narelle Arnold | Outside |
| 11 | Sheridan Coninx | Middle |
| 12 | Emelie Silovs | Outside |
| 13 | Madeleine Vincett | Middle |
| 14 | Laila Ibrahim | Outside |
| 5 | Renee Jodoin | Alternate |
| 15 | Sophie Ferguson | Middle |
Team Alberta 16U Black
| | | |
| --- | --- | --- |
| # | Athlete Name | Position |
| 1 | Shynelle Woroniuk | Outside |
| 2 | Andi Krawec | Outside |
| 3 | Ashley Lockwood | Middle |
| 4 | Kara Frith | Middle |
| 5 | Taylor Hart | Outside |
| 6 | Kinna Fisher | Setter |
| 8 | Kylee Glanville | Outside |
| 9 | Faith Christensen | Middle |
| 10 | Lana Pralica | Middle |
| 11 | Jada Hamer | Outside |
| 13 | Morgan McKale | Outside |
| 15 | Tielle Hagel | Setter |
| 7 | Ellie Masters | Alternate |
| 12 | Tanisha McQueen | Alternate |
Team Alberta 16U Blue
| | | |
| --- | --- | --- |
| # | Athlete Name | Position |
| 17 | Maryn Bolden | Outside |
| 20 | Payton Shimoda | Setter |
| 21 | Sona Sajeev | Middle |
| 22 | Brooke Malek | Libero |
| 24 | Kindigo Watson | Outside |
| 25 | Jailyn Stouffer | Middle |
| 26 | Arden Butler | Outside |
| 27 | Jenna Rivard | Middle |
| 28 | Isla Olesen | Middle |
| 29 | Emma Brooks | Midde |
| 30 | Mary Thiessen | Outside |
| 32 | Sarah Zonneveld | Setter |
| 16 | Hattie Ogden | Alternate |
| 18 | Tyra Sharuga | Alternate |
2019 Western Canada Summer Games Team
Coaches: Carolyn O'Dwyer, Sammy Fraser, Sandra Lamb
| | | |
| --- | --- | --- |
| # | Athlete Name | Position |
| 6 | Kinna Fisher | Setter |
| 8 | Kylee Glanville | Outside |
| 9 | Faith Christensen | Middle |
| 10 | Lana Pralica | Middle |
| 11 | Jada Hamer | Outside |
| 17 | Maryn Bolden | Outside |
| 21 | Sona Sajeev | Middle |
| 22 | Brooke Malek | Libero |
| 26 | Arden Butler | Outside |
| 27 | Jenna Rivard | Middle |
| 30 | Mary Thiessen | Outside |
| 32 | Sarah Zonneveld | Setter |
2018 Team Alberta Competition Teams
Team Alberta Black

| | | |
| --- | --- | --- |
| # | Athlete Name | Position |
| 2 | Jayden Dixon | Libero |
| 3 | Abigail Weiss | Setter |
| 4 | Madison Macfie | Outside Hitter |
| 5 | Megan McDonald | Setter (Alternate) |
| 6 | Grace Coulter | Outside Hitter |
| 7 | Avery Bates | Middle |
| 8 | Megan Harley | Outside Hitter |
| 9 | Sarah Heupel | Outside Hitter (Alternate) |
| 10 | Lauren Kauffeldt | Outside Hitter |
| 11 | Kendra Kern | Setter |
| 12 | Scarlett Gingera | Outside Hitter |
| 14 | Kaylee Plouffe | Middle |
| 15 | Lauren Tensen | Middle |
| 16 | Polina Golovina | Outside Hitter |
Team Alberta Blue
| | | |
| --- | --- | --- |
| # | Athlete Name | Position |
| 1 | Mackenzie Logan | Middle |
| 2 | Petra Jurcak | Libero |
| 3 | Evelyn Kath | Setter |
| 4 | RaeAnna Armbruster | Rightside |
| 5 | Ashley Krause | Outside Hitter (alternate) |
| 6 | Madison Hoppus | Outside Hitter |
| 7 | Jordyn Sealock | Outside Hitter |
| 8 | Sophie Reed | Rightside |
| 9 | Avery Burgar | Middle |
| 10 | Kendall Tanner | Middle/OH (Alternate) |
| 11 | Nora Kotun | Outside Hitter |
| 12 | Rachel Perry | Outside Hitter |
| 13 | Olivia Clague | Middle |
| 14 | Edan Wade | Setter |
Team Alberta White
| | | |
| --- | --- | --- |
| # | Athlete Name | Position |
| 1 | Jessie Shang | Outside Hitter |
| 2 | Brooke Malek | Libero |
| 3 | Lana Pralica | Middle |
| 12 | Sarah Zonneveld | Setter |
| 5 | Payton Shimoda | Setter/Libero (alternate) |
| 6 | Kinna Fisher | Setter |
| 7 | Jada Hamer | Rightside |
| 8 | Kylee Glanville | Outside Hitter |
| 9 | Mary Thiessen | Outside Hitter |
| 10 | Sona Sajeev | Middle/OH |
| 11 | Faith Christensen | Middle |
| 13 | Shynelle Woroniuk | Outside Hitter |
| 14 | Mya Scoble | Rightside (alternate) |
| 15 | Makenna Hogg | Middle/OH |