Team AB Identification, Selection, and Training processes and programs are currently being reviewed. 2024 Team AB Information will be updated by Dec. 1st, 2023
The goal of our provincial team program is to identify athletes who have the potential to develop and reach the next levels in our sport. This would include post-secondary, National Team programs and professional leagues. We aim to help develop an athlete's technical, tactical, physical and psychological skills by exposing them to enriched levels of training and competition.
Team AB is also used to identify coaches with potential to coach in a high-performance stream. To mentor, develop and educate coaches in a high-performance environment.
The Team Alberta program provides opportunities for athletes and coaches to build their, competence, character, confidence and leadership and to encourage them to reach the highest levels in our sport. We hope to prepare them for participation and success at events such as Western Canada Summer Games, Canada Summer Games, and Canada Cup, and also as they move ahead to post-secondary and National levels of competition.
Key Info and Dates for 2024
Coming soon!
Please mark highperformance@volleyballalberta.ca as safe in your email browser to receive future program info via email!
Athlete Eligibility:
Athletes from the following two age categories will be considered for the Team Alberta program:
Athletes born in September 2008 or later*. Athletes within the 16-month window AND in the same grade level as the program year (Grade 9) will be given the most consideration for eligibility for this program.
Athletes born in September 2007 or later* Athletes within the 16-month window AND in the same grade level as the program year (Grade 10) will be given the most consideration for eligibility for this program.
Physical Profile of a Team Alberta Athlete
The goals of our program cannot necessarily be met by simply examining the most skilled athletes at each level.  Identified athletes need to have the size and athleticism that are essential for success at the higher levels. Volleyball skills can be further refined as athletes get exposure and practice within our sport. 
Our High Performance Committee has researched and evaluated physical testing results from numerous sources to understand the base physical performance levels that athletes should possess for continued success in our sport.
15U/16U Male Team Alberta Athlete- Physical Profile (with recommended standards)
Standards updated by the High Performance Committee in October 2019
| | | | | |
| --- | --- | --- | --- | --- |
| Position | Reach | Block Jump | Spike Jump | Pro-Agility Test (seconds) |
| Setter | 233.5 cm (7'8″ = 92″) | 292 cm (9'7″= 115″) | 305 cm (10'= 120″ ) | 3.5 |
| Middle | 241.5 cm (7'11″= 95″) | 302.5 cm (9'11″= 119″) | 322.5 cm (10'7″= 127″) | 3.5 |
| Outside | 233.5 cm (7'8″= 92″) | 295 cm (9'8″= 116″) | 320 cm (10'6″= 126″) | 3.5 |
| Libero | | | | 3.5 |
Please note: These standards are not the sole factor in athlete identification or selection. Athletes also need to demonstrate potential to be an elite athlete, a willingness to learn, a great attitude, decision making and leadership skills.
Previously Used Identification/Program Pathway for 2023
Please note this pathway may differ for 2024, please check back for updates after Dec. 1st
Club Coaches will receive an email asking for their athlete recommendations after the Premier 1 roster lock deadline.
Recommended athletes will be invited to complete physical testing. Conducted tests include weight, height, seated height, standing reach, wingspan, grip strength, vertical jump (block, spike), Pro-Agility test.
Team Alberta staff will receive the list of the athlete recommendations and testing results to begin their evaluations at the Premier events.
Testing and performance results will be used to extend select athletes an offer to attend the ID Camp.
Athletes will be evaluated at the ID Camp. Athletes not in attendance at the ID Camp may still move forward in the evaluation process.
Team Alberta staff will continue to evaluate athletes in the Premier Season.
Select Athletes will be invited to attend the Training Centre in the summer.
From the Training Centre, two teams of 12 athletes will be selected (for more information, please refer to the 2020 Team Alberta- Athlete Selection Policy) to represent Alberta at Canada Cup.
Team Alberta Training Centres
The purpose of the Team Alberta Training Centre is to expose a larger number of athletes to advanced instruction in volleyball specific skills, fitness, mental, and physical preparation. The focus will be on technical and tactical training in all aspects of the game by both Provincial Team Coaches and guest coaches from around the province. After athletes attend the training centre, teams are selected to compete in Canada Cup.
Financial Assistance Program
Athletes in financial need can apply to Volleyball Alberta for assistance via the Hugh Hoyles Scholarship Fund.
Below is a list of other scholarships, grants, and programs that athletes may apply for:
Kid Sport Alberta: KidSport is a national not-for-profit organization that provides financial assistance for registration fees and equipment to kids aged 18 and under.
JumpStart: Jumpstart funding helps families that need a financial hand with registration, equipment and/or transportation costs.
For more information on the Team Alberta program, please contact Ben Saxton at highperformance@volleyballalberta.ca or call 780-415-1703 ext. 8
Team Alberta Past Rosters and Results
2023 Team Alberta Competition Teams
2023 Canada Cup – ISET Scedules/Scores/Teams
| | |
| --- | --- |
| 16U Boys BLACK | |
| 28 | Brayden Smith |
| 18 | Ethan Berardocco |
| 30 | Grayson McDonald |
| 19 | Isaac Larsen |
| 20 | Isaac Parsons |
| 21 | Jack Drake |
| 23 | Josh Cooper |
| 24 | Kai Miles |
| 29 | Logan Boucher |
| 26 | Owen Schmidt |
| 25 | Rhen Andison |
| 22 | Sawyer MacKenzie |
| Alternate | Ben Mangat |
| Alternate | Brayden Long |
| coach | Ken McLaughlin |
| coach | Fauve Welsh |
| | |
| --- | --- |
| 16U Boys BLUE | |
| 7 | Acyl Lamana |
| 4 | Ben Weiss |
| 15 | Chris Layton |
| 13 | Gavin Worobec |
| 8 | Jared Rilling |
| 14 | Jonathan Talbot-Jones |
| 6 | Kade Funk |
| 9 | Kai Boettcher |
| 3 | Liam Brandsma |
| 10 | Luke Wright |
| 11 | Silas Schalk |
| 5 | Tyson DeZutter |
| Alternate | Cruz Chittick |
| Alternate | Liam Ulrich |
| coach | Jace Barros |
| coach | Brian Kim |
2022 Team Alberta Training Centre
Team Alberta 16U Boys Edmonton Training Centre Athletes: Aiden Lagace, Asher Maciborski, Ben Weiss, Cash O'Greysik, Cole Barlage, Drew Dykstra, Ethan Field, Ethan Vreugdenhil, Gabriel Kozlow, Kai Miles, Kalum Mantel, Leks Symes, Luke Wright, Maddox Packard, Nicholas Billo, Parker Bailey, Seth Aceron, Silas Schalk, Thomas Rankin, Thomas Froberg, Tinotenda Kwatara, Ty Fleming, Will Clark, Wyatt Hall, Xavier Moreau
Team Alberta 16U Boys Calgary Training Centre Athletes: Adrian Einarsson, Andres Filip, Benjamin Kramer, Brandon Burnside, Casey Pennoyer, Cashius Quan Chan, Cole Czepuryk, Cooper Hazelwood, David Villiger, Dion van der Meer, Ethan Kramer, Evan Linder, James Keenan, Jared Rilling, Jaxson Speelman, Jett Hasiuk, Marek Janutka, Mason Doering, matthew debeljak, Maximillian Rymkiewicz, Michael Pershin, Nicholas Hill, Noah Doornbosch, Nolan Watters, Qian Thompson-Simmons, Sawyer Mackenzie, Spencer Ingram, Thomas Uzan
2022 Team Alberta Competition Teams
Result: Canada Cup, Tier 2 Championship 5th
15/16U Team Alberta Boys Black
15 – Casey Pennoyer
16 – Sawyer McKenzie
17 – Marek Janutka
18 – Brandon Burnside
19 – Andres Filip
20 – James Keegan
21 – Ethan Kramer
22 – Mason Doering
23 – Jett Hasiuk
24 – David Villager
25 – Jared Rilling
26 – Evan Linder
27 – Spencer Ingram
28 – Cole Czepuryk
Head Coach – Peter Peraino
Assistant Coach – Thomas Heinze
Result: Canada Cup, Tier 2 Championship 6th
15/16U Team Alberta Boys Blue
1 – Wyatt Hall
2 – Ben Weiss
3 – Gabe Kozlow
4 – Drew Dykstra
5 – Parker Bailey
6 – Nick Billo
7 – Kalum Mantel
8 – Cole Barlage
9 – Tino Kwatara
10 – Luke Wright
11 – Leks Symes
12 – Silas Schalk
13 – Kai Miles
14 – Thomas Froberg
Head Coach – Joshua Gaudet
Assistant Coach – Brian Kim
2021 Team Alberta Training Centre
Calgary Training Centre Athletes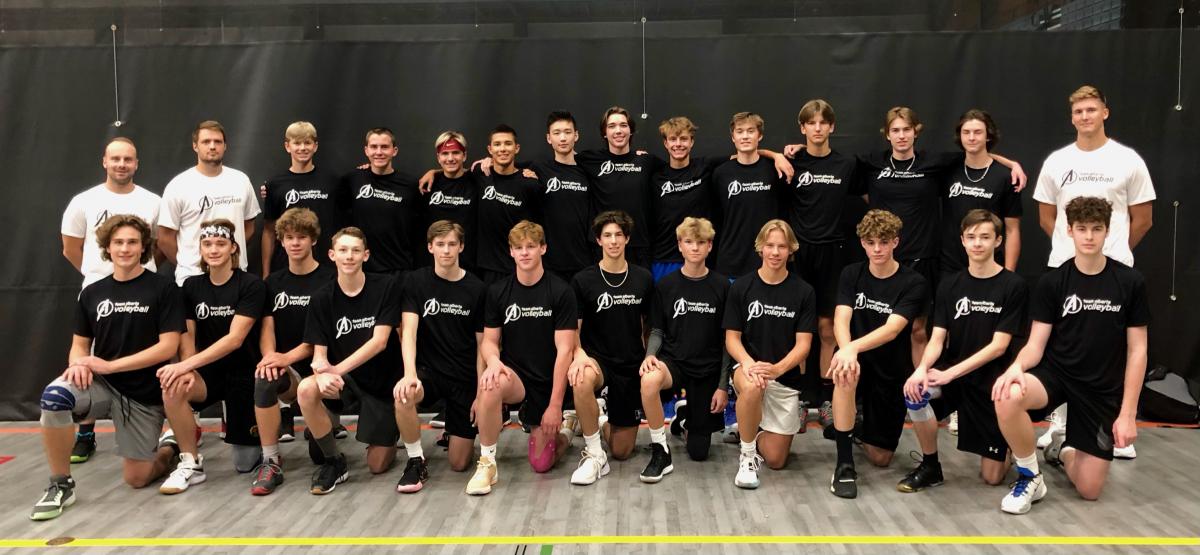 Mitchell Aalbers, Thomas Anderson, Brandon Burnside, Tucker Cacic, Cole Czepuryk, Alex Doerksen, Steven Dong, Benjamin Dyck, Grant Hill, Jack Hoebers, Jack Hudson, Ryan John, Caleb Kornelsen, Ethan Kramer, Miles Nodwell, Ben Pannett, Casey Pennoyer, Michael Pershin, Marshall Qually, Kolton Rawlusyk, Enzo Sartor, Enzo Sartor, Ryder Turner, Thomas Uzan, David Villiger. Head coach: Jackson Maris, Assistant Coach: Ryley Barnes
Edmonton Training Centre Athletes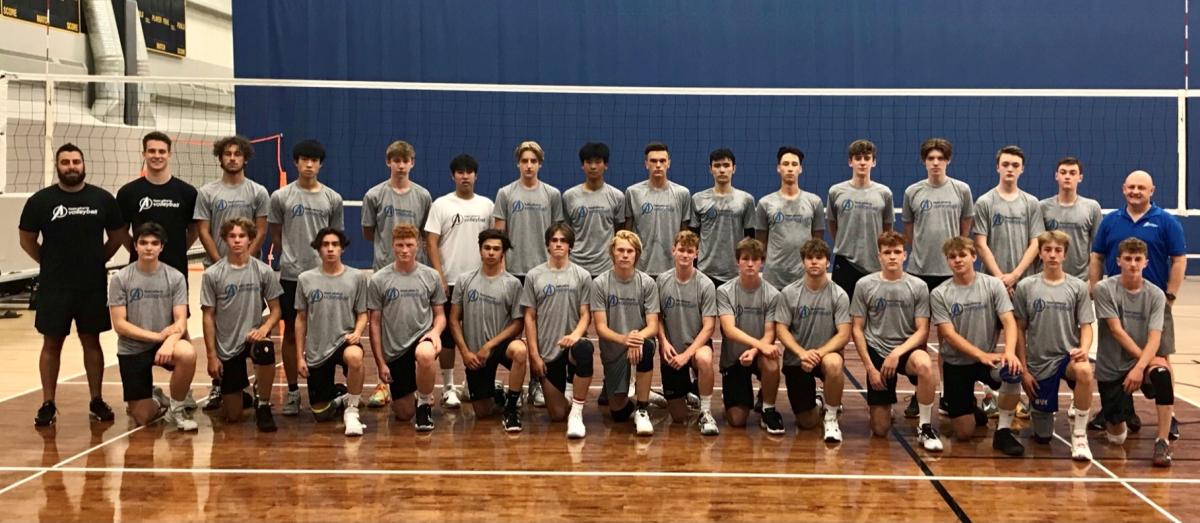 Eddie Anderson, Nicholas Bilo, Dryden Czenczek, Zachary Fernandez, Ethan Field, Kale Fisher, Spencer Foxcroft, William Fraser, Thomas Froberg, Owen Harris, Noah Hartum, Ronan Huth, Grayson Jarrett, Eric Ke, Thomas Kickham, Gabriel Kozlow, Nathan Li, Jeff Madro, Kalum Mantel, Maddox Packard, Justin Pederson, Nathan Poon, Noah Steppan, Nathan Stevens, Leks Symes, Max Symes, Cayd Zadderey. Head coach: Craig Wourms, Assistant coach: Peter Peraino
2019 Team Alberta Training Centre
Congratulations to the following athletes who have been selected to the Team Alberta Training Centre. These athletes will train from July 2-7th before athlete's will be selected for the competition teams.
Daylan Andison, Nicholas Bazhanov, Jacob Breton, Riley Brunet, Owen Colbourne, Zack Durrant, Marek Edwards, Aaron Elser, Dante Furlan, Reeve Gingera, Logan Greves, Mason Greves, Cole Hemmerling, Adam Hucal, Max Konowalec, Nate Kornelsen, Kendall Kropp, Kyle Licis, Damon Lor, Brett Lower, Emmett Neuls, Luke Nodwell, Evan Ockerman, Max Penner, Renn Petryk, Spencer Purdie, Samuel Rains, Jacob Ritz, Jacob Sargent, Jack Semonis, York Sidorenko, Dominic Soucie, Ben St. Pierre, Nicholas Taub, Conaire Taub, Blake Thiemann, Jesse Umoren, Zachary van Geel, Luke Weddell, Viggo Wozniak.
2019 Team Alberta Competition Teams
Team Alberta Black

| | | |
| --- | --- | --- |
| # | Athlete Name | Position |
| 2 | Dominic Soucie | Outside |
| 3 | Dante Furlan | Outside |
| 4 | Luke Weddell | Setter |
| 5 | Jacob Sargent | Outside |
| 6 | Luke Nodwell | Middle |
| 7 | Marek Edwards | Outside |
| 8 | Mason Greves | Setter |
| 10 | Cole Hemmerling | Outside |
| 11 | Max Penner | Middle |
| 12 | Reeve Gingera | Outside |
| 14 | Aaron Elser | Middle |
| 15 | Spencer Purdie | Middle |
| 1 | Owen Colbourne | Alternate |
| 9 | Evan Ockerman | Alternate |
Team Alberta Blue

| | | |
| --- | --- | --- |
| # | Athlete Name | Position |
| 18 | Damon Lor | Libero |
| 19 | Conaire Taub | Outside |
| 20 | Nicholas Taub | Outside |
| 21 | Adam Hucal | Outside |
| 22 | Zachary van Geel | Setter |
| 24 | Jacob Ritz | Outside |
| 25 | Kendall Kropp | Outside |
| 27 | Emmett Neuls | Outside |
| 28 | Jack Semonis | Outside |
| 29 | Riley Brunet | Midde |
| 30 | Jacob Breton | Middle |
| 31 | Renn Petryk | Middle |
| 17 | Zack Durrant | Alternate |
| 26 | Dylan Andison | Alternate |
2019 Western Canada Summer Games Team
Coaches: Sean McKay, Craig Marshall, Carlyn Stilling
#
Athlete Name
Position
3
Dante Furlan
Outside
4
Luke Weddell
Setter
7
Marek Edwards
Outside
11
Max Penner
Middle
13
Viggo Wozniak
Middle
14
Aaron Elser
Middle
15
Spencer Purdie
Middle
19
Conaire Taub
Outside
20
Nicholas Taub
Outside
22
Zachary van Geel
Setter
30
Jacob Breton
Middle
32
Renn Petryk
Middle
Alt
Sam Rains
Setter
Alt
Emmett Neuls
Outside
2018 Team AB Competition Team
Team Alberta Black
| | | |
| --- | --- | --- |
| # | Athlete Name | Position |
| 8 | Carsten Bergeron | Middle |
| 5 | Connor Deschene | Outside |
| 16 | Kyle Elgersma | Outside |
| 9 | Quinn Howard | Alternate (YT) |
| 4 | Kendall Kropp | Outside |
| 2 | Evan Mah | Setter |
| 7 | Mason Natras | Setter |
| 14 | Joel Nickel | Outside |
| 13 | Cody Noble | Middle |
| 11 | Jakob Olsson | Middle |
| 15 | Spencer Purdie | Middle |
| 1 | Seth Rempel | Libero |
| 10 | Matthew Sargent | Outside |
| 12 | Zachary Evans | Alternate |
| 6 | Jeff Sinclair | Alternate |
Team Alberta Blue
| | | |
| --- | --- | --- |
| Uniform # | Athlete Name | Position |
| 9 | William Breton | Outside |
| 16 | Christopher Bryant | Middle |
| 15 | Aaron Elser | Middle |
| 5 | Dante Furlan | Outside |
| 14 | Joshua Gagnon | Outside |
| 4 | Jonah Karsten | Middle |
| 10 | David Kindley | Setter |
| 7 | Zachary Lobdell | Outside |
| 3 | Colby Nemeth | Outside |
| 1 | Sean Robertson | Setter |
| 13 | James Vincett | Middle |
| 11 | Ryan Wasylyshyn | Libero |
| 8 | Jacob Breton | Alternate |
| 2 | Zachary van Geel | Alternate |