Alberta Winter Games
The Alberta Winter Games began as a government initiative for amateur sport, providing an opportunity for all Albertans to participate. The first Alberta Winter Games were held in Banff in 1976; since then, each of the Games has been hosted in different communities throughout the province. The Alberta Winter Games are hosted every two years.
After a four-year hiatus, the Alberta Winter Games are set to return in February 2024 with Grande Prairie being designated as the official host. Grande Prairie has a history of hosting the Alberta Games. It hosted the 1980 Alberta Winter Games and the 2000 and 2018 Alberta Summer Games.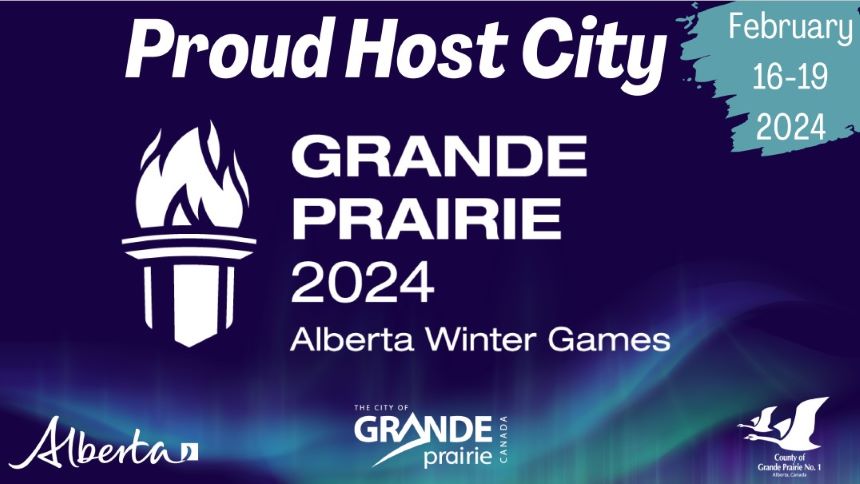 Alberta Winter Games Zones
For the Alberta Games, the province is divided into eight zones and each zone is assigned a colour for identification during the games.
Zone 1 – Sunny South (Grey)
Zone 2 – Big Country (Brown)
Zone 3 – Calgary (Red)
Zone 4 – Parkland (Orange)
Zone 5 – Black Gold/Yellowhead (Yellow)
Zone 6 – Edmonton (Green)
Zone 7 – North East (Navy Blue)
Zone 8 – Peace Country (Royal Blue)
2024 Alberta Winter Games Information
Date: February 16-19, 2024
Location: Grande Prairie, AB
Venue: Northwestern Polytechnic (10726 106 Ave, Grande Prairie, AB T8V4C4)
Age Group: 15U category (born between September 1, 2008 – December 31, 2010)
Registration Deadline: December 15, 2023
All Zone team athletes, who qualify to compete at the 2024 Alberta Winter Games (excluding coaches and chaperones), are required to pay an individual registration fee of $80.00. This fee is payable to Volleyball Alberta and must accompany the athlete's registration form for the Provincial Games.
AWG 2024 Website: albertawintergames.ca
All athletes must reside in the zone they wish to represent. To determine what zone you are eligible for, please review the Alberta Sport Connection (ASC) Zone Map or the ASC Zones by Community list. Current provincial team members are NOT eligible.
Coaches for the 2024 Alberta Winter Games from each of the zones will be selected by Volleyball Alberta in September 2023. To apply for the position, interested coaches can refer to our Employment Opportunities page.
Athletes interested in competing at the 2024 Alberta Winter Games will be required to participate in their respective zone tryouts in November / December 2023. Information on each of the zone tryouts, including how to register, will be posted below.
---
Zone Tryout Information
Late November / early December (depending on high school playoffs) – Detailed information will be provided here later in September.
Zone Tryouts
Boys – Registration link (will be provided soon)
Girls – Registration link (will be provided soon)
The maximum team size shall be:
24 athletes per Zone (12 females and 12 males)
4 coaches or chaperones per Zone (2 females and 2 males) – At least one (1) coach/chaperone must be the same gender as the team
IMPORTANT: Alberta Winter Games (AWG) zone teams will not be used as a vehicle for recruitment by clubs or private agencies. NO recruiting may occur during the identification (invite), tryout, training and/or competition periods by anyone, including the zone coaching staff. Violations will be sanctioned by Volleyball Alberta as a breach of the Volleyball Alberta Code of Conduct and is grounds for immediate dismissal.
2020 Alberta Winter Games (Airdre) – Canceled due to COVID-19
For more information on the Alberta Winter Games, please email Hamed Sepehr