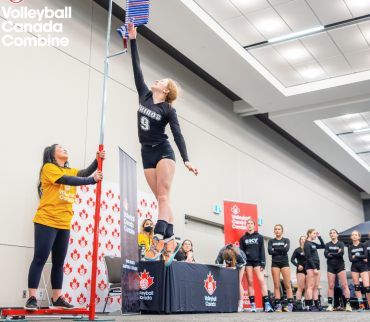 December 19, 2022
In partnership with Volleyball Canada (VC) and PUSH, we're exciting to share that the VC Combine is coming to the Saville Community Sports Centre on January 14th, 2023!
This exciting new event puts athletes through 11 tests and measurements and will provide them with a detailed summary of their results. The results will track their progress over their careers following participation at consecutive Combines and can be used in supporting training and development. In addition, this data is easily shareable with potential recruiters.
Registration is now open! Follow this link to register.
With limited spaces available, make sure to register as early as possible for the Combine to secure your spot!
To learn more about this event and stay as up-to-date as possible, please visit and bookmark the VC Combine webpage.