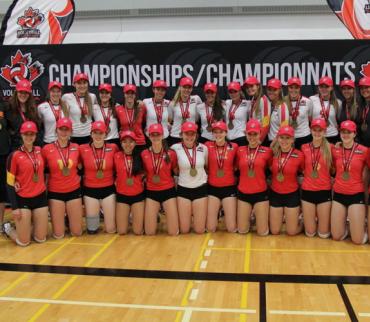 Congratulations to all our Alberta medalists from the 17U & 18U Volleyball Canada Championships held in Edmonton May 6-8, 2016!
Our 18U Women brought home some serious hardware, claiming both the GOLD and BRONZE medals in Division 1 Tier 1; Congratulations to both the Dinos 18 and Pandas 18 teams.
Alberta athletes Hilary Howe (Dinos 18), Hannah Tanasichuk (Dinos 18), and Kory White (Pandas 18) were named to the tournament All-Star team while Kendra Lukacs (Dinos 18) was selected as the tournament MVP.
17U Girls Division 1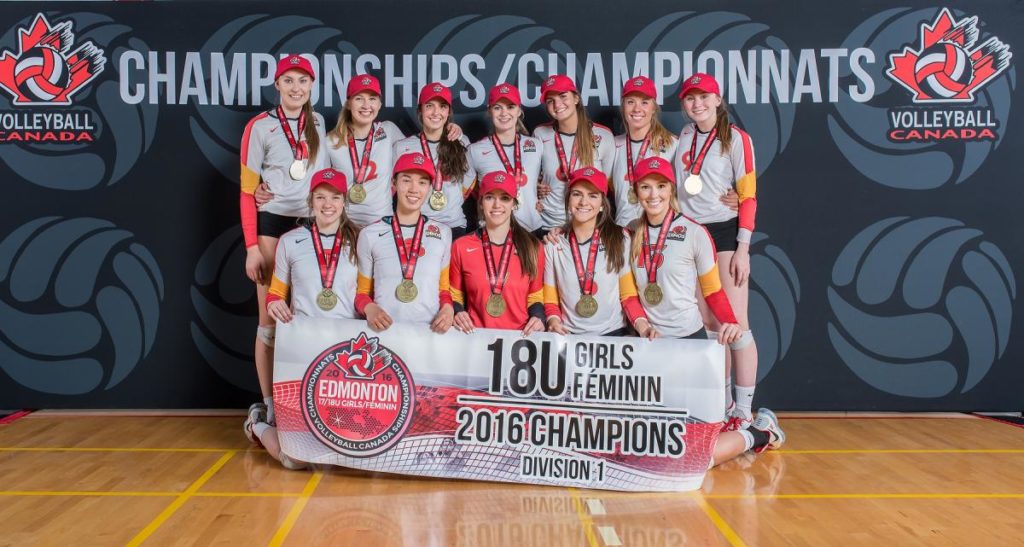 Tier 3 – 1st: Canuck 17U
Tier 4 – 1st: NAVC Griffins
Tier 4 – 2nd: SAVC Storm
17U Girls Division 2
Tier 1 – SILVER: Velocity
Tier 2 – 1st: CAQVC
Tier 3 – 1st: TSAVC Calgary
17U Girls Division 3
Tier 1 – Bronze: Peak
Tier 2 – 1st: Nooks
Tier 2 – 2nd: Ravens Rush
Tier 3 – 1st: SAVC Titans
18U Girls Division 1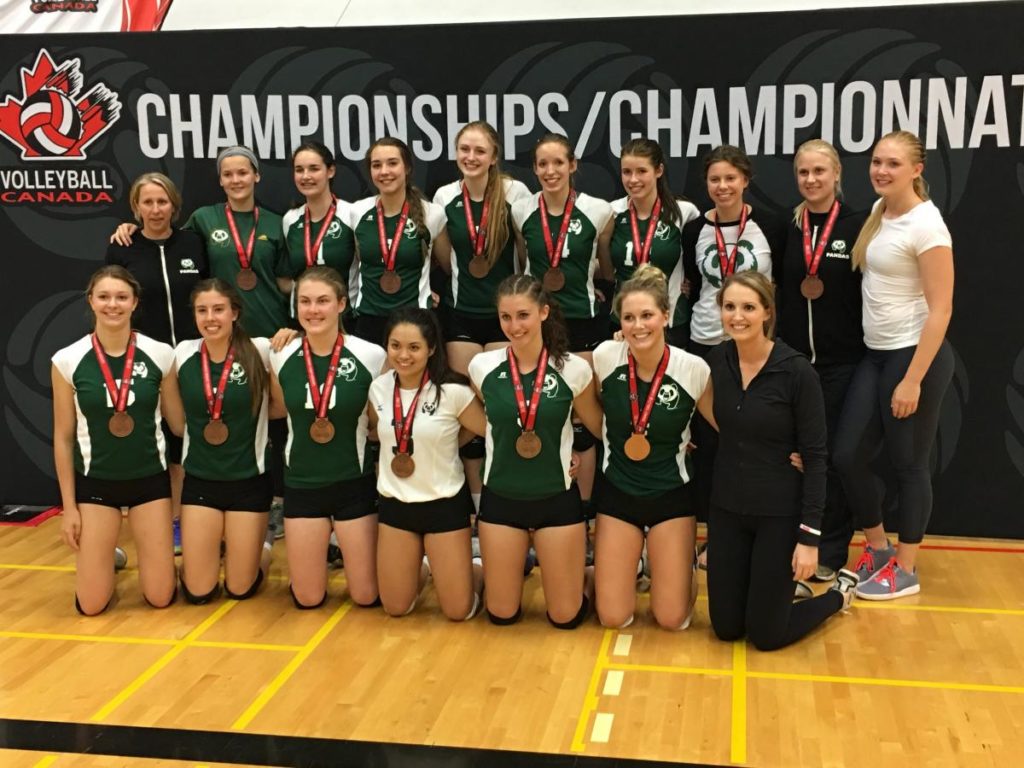 Tier 1 – GOLD: Dinos 18
Tier 1 – BRONZE: Pandas 18
Tier 2 – 1st: 403 Selects
Tier 3 – 2nd: Cougars
18U Girls Division 2
Tier 1 – GOLD: Dinos 17
Tier 2 – 2nd: CAQVC
Tier 3 – 1st: Elite
Tier 4 – 1st: Ace of Diamonds
18U Girls Division 3
Tier 1 – SILVER: Thunder
Tier 1 – BRONZE: FOG Black 17
Tier 2 – 2nd: DCVC Dynamite
Tier 3 – 1st: Edmonton Heat
Tier 3 – 2nd: Fort McMurray Thunder
Tier 4 – 1st: Wolves
For full tournament results, please visit: http://iset.net/tournament/199#/