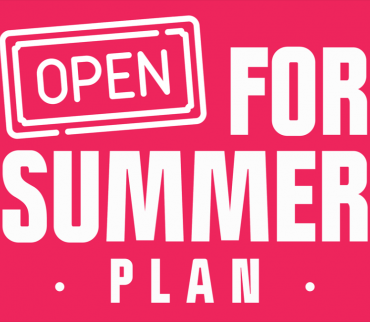 Posted: July 6, 2021
Alberta entered Stage 3 of the Open for Summer Plan on July 1. All public health measures have now been lifted except for isolation/quarantine requirements and masking requirements in health care settings and public transit.
With the removal of most mandatory restrictions, Albertans are encouraged to assess and manage their personal and organizational risk during the final stages of the pandemic. It is reasonable for organizations and individuals to continue using precautions that will serve their needs.
Factors that increase COVID-19 risk:
You are not fully vaccinated yet
You regularly interact with children 11 and under who cannot yet be vaccinated
You attend crowded indoor spaces
You have risk factors for severe health outcomes from COVID-19
Factors that lower COVID-19 risk:
You are fully vaccinated
You mostly participate in activities and socialize outdoors, instead of indoors
You have a small social circle
You can normally maintain distancing from other people
In Stage 3, sport organizations and businesses are permitted to resume the same level of operational activity as they managed prior to the pandemic. Organizations may still want to consider preventative measures when running programming indoors, such as limiting group/camp registrations, physical distancing, or masking for low intensity activity. Safe return to sport and activity guidelines should also be applied to reintroduce athletes to activity with a gradual progression so they can rebuild their physical capacity and limit injury rates.
The Government of Alberta has the following guidance documents to support organizations reduce the risk of transmission in Stage 3:
GUIDANCE FOR ACTIVITIES WITH CHILDREN 11 AND UNDER
GUIDANCE FOR CAMPS
GENERAL GUIDANCE FOR COVID-19 AND OTHER RESPIRATORY INFECTIONS
The best thing you can do to support your health and reduce the risk to the broader community is to get vaccinated. Vaccines are our best protection against COVID-19 and the safest and most effective way to protect against infection and severe illness. In addition, all Albertans should continue to practice good hand and respiratory hygiene and stay at home when you are sick.