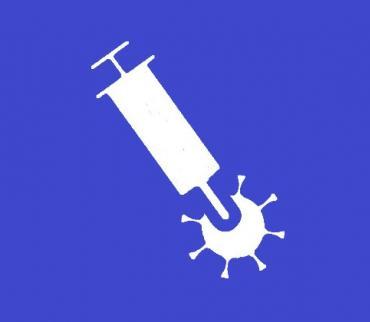 Updated: October 21, 2021
Our Sport
Our priority remains with health and safety of our members. While some individual sports may be able to reduce the risks associated with COVID-19 by implementing physical distancing measures, we do not have that option during indoor volleyball game play. Even though there are some methods to improve ventilation and air filtration indoors, the odds of airborne transmission of COVID-19 are higher indoors compared to outdoors. Vaccinations are the number one way to provide our members and community the safest environment possible[i] – Volleyball Alberta members who are vaccine eligible should be fully vaccinated or have proof of medical exemption.
Our Facilities
While Volleyball Alberta does not currently have our own proof of vaccination policy, we are bound by the terms of our rental contracts with our facilities, in addition to public health orders and municipal bylaws. We have been in continued contact with the facilities that host our Premier events and Provincial Championships. Most of our facilities, either voluntarily or non-voluntarily, are requiring proof of vaccination or medical exemptions for all vaccine eligible individuals (12+) who enter their facilities* including:
Saville Community Sports Centre
University of Alberta Main Gym, Education Gyms, and East Gym
The Centre (Edmonton Volleyball Pickleball Center)
NAIT
Red Deer College
University of Lethbridge
All City of Calgary facilities due to the existing bylaw:

Rally Pointe
Junior Varsity Centre
7 Chiefs Sportsplex
Genesis Centre
University of Calgary
*Note: Some facilities are more restrictive than others, including whether they accept negative tests, or require additional requirements on individuals who are medically exempt.
The above list may not be exhaustive as facilities continue to update/create their entry policies.

Prior to the pandemic, facility access was already a challenge. To accept all interested teams for our indoor club events, Volleyball Alberta can utilize over fifty courts per tournament weekend. Even with this extensive access, we often need to operate during extended hours at these venues to complete the necessary matches. There are also additional limitations to facilities as most schools are not renting to outside user groups. We must continue to maintain our positive and supportive relationship with all our current facilities. Due to the intricate nature of tournament and program design, we cannot accommodate requests for individuals or teams to participate in venues without vaccination policies.
If today's facility entry requirements are still in place during our indoor club season, it will not be possible to compete, coach, attend, or referee at VA events without either being fully vaccinated or medically exempt (testing may still be required).
As more businesses and facilities institute COVID-19 related policies (i.e., vaccination policies, masking policies, spectator restrictions), Volleyball Alberta members need to be prepared to adhere to these policies.
Refund requests will not be granted if VA or our facilities institute, voluntarily or non-voluntarily (imposed restrictions), additional COVID-19 measures after cancellation deadlines or partway through a program. Volleyball Alberta advises that all vaccine eligible individuals (12+) be fully vaccinated, or have proof of a medical exemption, in advance of registering for any program to reduce potential interruptions to participation.
Our Clubs
Our registered clubs set fees and select athletes based on a complex interaction of skills, positional requirements, personal attributes, and number of athletes. They may not want to risk selecting and training athletes that are not able to enter training or competition facilities, as doing so would compromise the experience of the entire team. Clubs should be verifying athlete eligibility, age, and may consider verifying vaccination status, prior to the tryout and selection process to limit logistical challenges and risk.
Important Consideration for 17U/18U Age Class
Any age group competing against, or comprised of mixed 18 year old and younger athletes, must ALL show proof of vaccination, a negative test*, or medical exemption (based on public health order 45-2021).
NOTE: Many facilities are not accepting negative testing.
Our Staff
Our core values include Leadership, Accountability, and Integrity. We need to do what is right, and to do it immediately. As employers, we will be adhering to the following policy:
Volleyball Alberta employees must be compliant with the scheduled vaccination requirements of the Restrictions Exemption Program so they can enter our rental facilities.
Any employee that is unvaccinated will be required to complete rapid testing twice weekly, at their own expense and time, and produce a negative result before attending a VA worksite
VA will accommodate employees with valid exemptions, to the point of undue hardship, that are unable to be vaccinated and the requirement to do so would constitute discrimination under the Alberta Human Rights Act.
Moving Forward
While we want to communicate with our members about the current climate, we understand that our club season, and our first tournament are months away. A lot may change between now and then.
Volleyball Alberta will work with our clubs to share information on best practices regarding any vaccination screening they may choose to employ. Our goal is to ensure the necessary privacy and confidentiality considerations are taken prior to implementation. We will continue to assess our policies and be as forthcoming as possible with any adjustments.
Sincerely,
Your Volleyball Alberta Team
[i] https://www.alberta.ca/covid19-vaccine-myths-and-facts.aspx
Current Stance on Vaccination for Volleyball Alberta Members