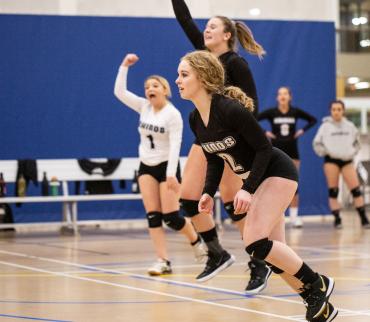 Volleyball Alberta Members,
While the Premier of Alberta and Alberta's Chief Medical Officer of Health have given our sport the green light to return to play as part of Phase 2 of Alberta's Relaunch Strategy (starting Friday June 12), unfortunately we have to ask for your patience as we are not quite ready for relaunch.
We are busy working on the final stages of our Return-to-Volleyball model with appropriate waivers and processes and will be ready to share the plan with our membership early next week.
Until then, Volleyball Alberta affiliated clubs and members should not facilitate any volleyball activities without appropriate physical distancing measures (while following all Alberta Health guidelines). This is to ensure we have mitigated as much risk and liability for our clubs as possible.
Please note that athletes should only be part of ONE sport OR performing cohort. The intention is to have an athlete stay in the same cohort throughout the entire phase. While our athletes may be eager to attend open gyms or programs for multiple clubs in the search of a club for the 2020-2021 season, we need to ensure that athlete safety is paramount. We do not want to create an environment where athletes are crossing from cohort group to cohort group as this puts us all at risk. The advice we received from Dr. Hinshaw on June 9 was that there needs to be a 14-day window if an athlete needs to switch cohort groups.
We will continue to reach out to our members as we move forward through the relaunch.
Your patience and support is really appreciated!
~ Your Volleyball Alberta Staff & Board