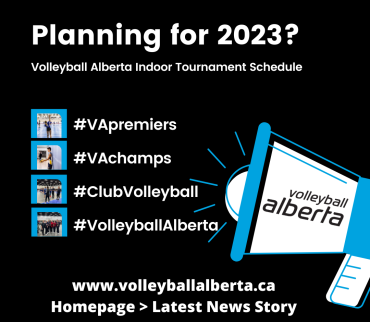 Posted: September 13, 2022
THE SCHEDULE HAS BEEN UPDATED AS OF OCTOBER 11, 2022.
PLEASE SEE MOST RECENT NEWS STORY.
2023 Volleyball Alberta Indoor Tournament Schedule PREVIEW
Season: 2022-2023 • Posted: September 13, 2022 • Revision: 0.0 • Page: 1 of 1
Volleyball Alberta has the following projected weekends for 2023 Premiers & Provincials.
This schedule is TENTATIVE as we are still confirming rental agreements with facilities across the province. This TENTATIVE schedule is subject to change. We are not responsible for any issues due to changes.
Volleyball Alberta will post a confirmed schedule once enough courts have been secured to host all of our events.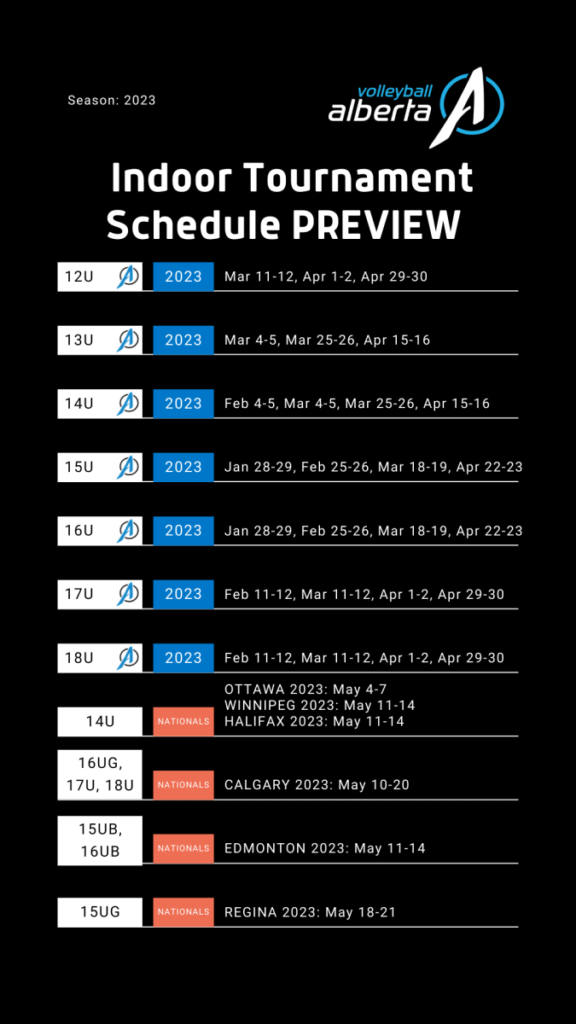 The next schedule announcement will include host cities and important registration dates. Check back regularly for updates on volleyballalberta.ca > INDOOR > Club and our Latest News Story pages.
Follow @volleyballalberta on Instagram, Facebook & Twitter to keep up to date with everything Volleyball Alberta!
2023 Season Planner Document: 2023 Volleyball Alberta Premiers_Provincials_preview