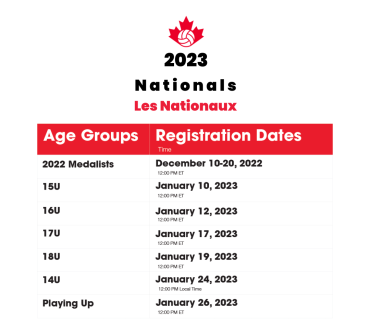 Posted: October 11, 2022
Registration Dates for 2023 Nationals
Volleyball Canada is excited to share the registration dates for the 2023 Youth National Championships. VC encourages teams to be prepared to register at the time of their registration opening as events fill quickly. Be sure to mark your calendars!
New for 2023, VC is offering an early registration period for the Championship Tier medalists from 2022. Eligible teams will be contacted directly by VC with registration details. More details to be released shortly.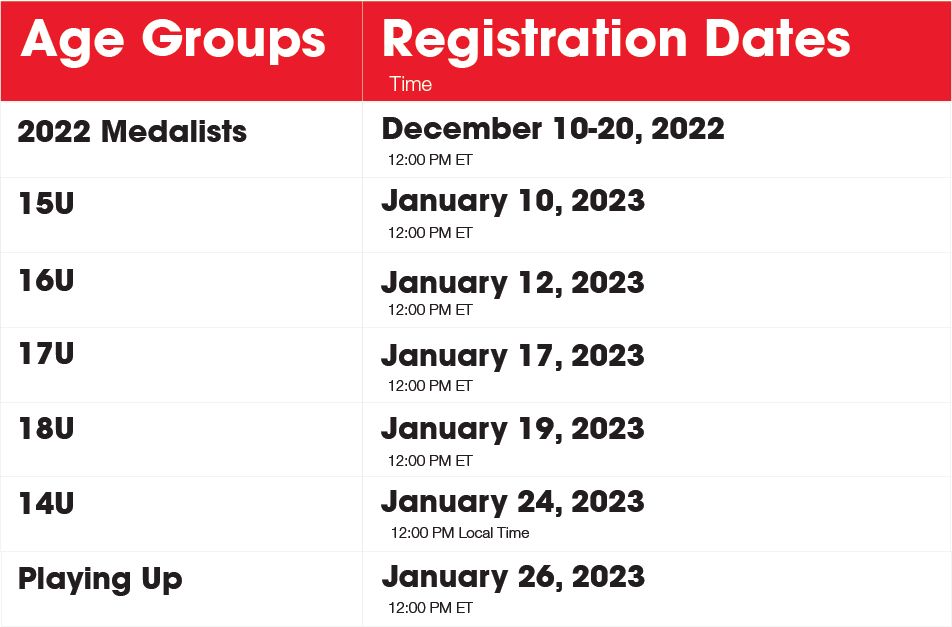 2023 Planning Checklist launched
There's a great deal of work that goes into planning for Youth Nationals – on VC's end and yours. To help the process for team managers and coaches, VC has released the 2023 Nationals Planning Checklist, a guide to getting your team to Nationals as smoothly and efficiently as possible.
There are items on this list that you can do now in order to get a head start on your Nationals planning, so save it, print it off, and start marking items off your list today!
2023 Youth Nationals Planning Checklist
Volleyball Canada Nationals contact
nationals@volleyball.ca