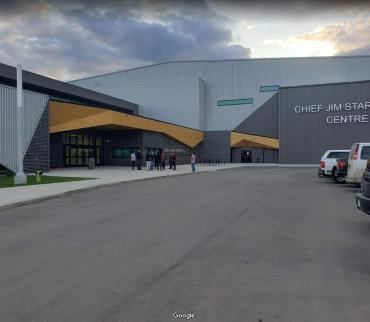 Posted March 3, 2022 – 10:45am
Volleyball Alberta Participants Use of Seven Chiefs Sportsplex
Seven Chiefs Sportsplex and Volleyball Alberta would like to communicate the following instructions regarding use of the spaces in this facility.
THE LOBBY: The lobby is only to be utilized for the following reasons:
There is NO LOITERING IN THE LOBBY. Only if there is a seat available at a table in the lobby, may an individual sit. If there is no seat available, people are not to sit or the ground, nor may they stand around. Please limit time at tables to provide others the opportunity to utilize them too.
There are absolutely no teams meetings permitted in the lobby. When athletes sit on the floor in the lobby for team meetings or to change clothing/footwear, they block walkways and impact other users in the facility.
One coach from each team will check in at the Registration Desk. All other participants are to immediately head into the fieldhouse.
Individuals may line up to purchase items from the Store.
Volleyball Alberta's event will be sectioned off from the hockey side of the facility. If there is not a concession open on the volleyball side, participants may quickly cross over to purchase food but must immediately return.
THE FIELDHOUSE: Volleyball Alberta participants may:
Utilize seating and space in the fieldhouse for team meetings and while snacking. Please clean up any messes and make Volleyball Alberta staff aware of any spills that require custodial support.
Utilize courts for warm up space (no volleyballs) when noted on the tournament draw. Please be mindful that there will be many teams sharing this space.
During game breaks, we encourage teams and their spectators to leave the facility.
PARKING: We encourage carpooling. Please do not create your own space if the lot is full – any illegally parked vehicles are subject to towing. Additional parking may be available on the WEST SIDE of the building.
With no restrictions on spectators for our upcoming events and more people in the building, it's important that we use the spaces as they are intended.
Thanks for reading this information, and good luck to all teams in the Premier #2 events!