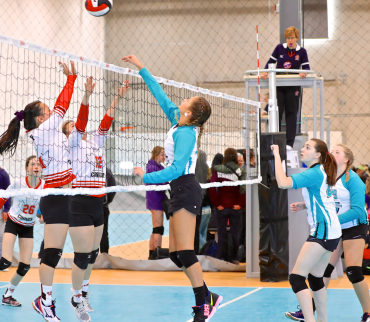 Posted: February 11, 2022
The Government of Alberta removed the Restriction Exemption Program earlier this week and facilities for 14U Premier #1 will not require QR Code checks. However, they are required to maintain capacity limits based on their specific occupancy loads. Some facilities during the month of February will be able to host spectators for our events. Not all facilities have space for spectators due to the number of athletes and team members involved with our tournament and other user groups within the venue. Mandatory masking requirements are still in place, and the following spectator allowances will apply for the 14U Premier #1 Tournament on February 12-13, 2022.
14U Girls North (Edmonton)
Saville Community Sports Centre: 1 spectator/athlete on a team during a match
University of Alberta Main Gym: 1 spectator/athlete on a team during a match
14U Girls South (Okotoks)
Cavalry FC Regional Fieldhouse: 1 spectator/athlete on a team during a match
14U Girls South (Calgary)
Seven Chiefs Sportplex: 1 spectator/athlete on a team during a match
14U Boys (Calgary)
Rally Pointe: No spectators permitted due to capacity limits within the facility – LIVE STREAMING IS AVAILABLE
Team Check-In
Coaches will check in their team staff at the tournament table where they will receive a wristband from Volleyball Alberta staff. Wristbands will be used to monitor and manage capacity loads during the tournament.
Head Coaches will verify their team roster and add non-registered staff (videographer, scorekeeper) at the tournament table.
Head Coaches are responsible for distributing wristbands to their spectators (1 for each rostered athlete in permitted facilities).
Lost or misplaced wristbands will not be replaced.
Only athletes and individuals with a wristband are permitted in the facility.
Wristbands must be worn by team staff and be visible at all times.
New wristbands will be issued to teams on Sunday.
Spectator Information
Head Coaches are responsible for distributing spectator wristbands to parents on their team. Spectators do not have to wear their wristband, as this wristband can be transferred to another parent/spectator for a different match during the day. The following are critical requirements so capacity limits are not exceeded, and physical distancing can be maintained:
Spectators enter the facility when the match is about to start (do not arrive early).
Spectators must leave the facility immediately after the match.
Wristbands must be produced when staff are doing checks.