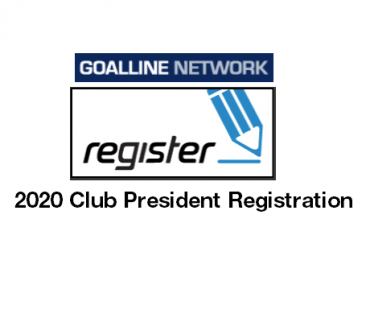 Greetings Club Presidents!
You can register your club for the 2019-2020 season now. Please go to our Volleyball Alberta – VRS-Goalline site > Memberships:
http://site2704.goalline.ca/event-search.php?cat=13
If you are taking advantage of the Offer Period that started July 1st Clubs must be registered with Volleyball Alberta for the 2019-2020 club year prior to distributing offers to athletes. Read more > signing policy page.
Here is a direct link for you to register: 2020 Club President Registration Form
This will be your Club Registration & your Club President Membership purchase. Under the Club Information section of that form make sure you enter your club address (or address of your main practice facility) and not your home address as that is what we link on our website > Find a Club page. We will update this page with your 2020 Teams offered and any other updates – it's a manual update from Goalline to our Website – once a week or as often as possible.
There is no additional Club Registration fee so what you will be paying is your Club President membership. It is an equal membership type to the Coach Membership. All of our memberships are upgradable with the exception of our Beach Player membership that is a forced purchase membership type. Already paid membership fees should always discount. All membership types are upgradable: Registrant (Presidents), Coaches, Players & Referees. If you are prompted to pay a fee that you think should discount, stop!, verify the spelling and date of birth with that individual [registration record – a copy of the receipt sent by email confirming account information & payment] and try again. If you need to call or email our office for us to verify an account, please do! We would like to avoid having to refund as much as possible.
Here's a link to our fees page:
http://www.volleyballalberta.ca/registration-fees-and-benefits
Here's a link to our Planning for 2020 page:
http://www.volleyballalberta.ca/node/664
Here's a link to our Indoor > Club > General info page:
http://www.volleyballalberta.ca/clubgeneralinformation
Here's a link to our Indoor > Signing Policy Page — questions re Signing Policy can be directed to Derek dhemsley@volleyballalberta.ca
http://www.volleyballalberta.ca/signingpolicy
You should be able to find everything you're looking for on those pages to get you ready for the 2019-2020 Indoor Club Season!
Our big 2020 staff planning meetings are August 20-22 so some information may only get released and posted on our website after those meetings.
If you have any questions, please feel free to ask me.
Our Office Administrator, Julie, that answers the info@volleyballalberta.ca and ext. 1 will be out of the office July 6-15 for a family wedding in New-Brunswick. She will reply to emails as quickly as possible upon her return to the office on Tuesday, July 16th. If you need a reply before the 16th please try another staff member: link to our staff directory. 
Julie Noel | Office Administrator
Volleyball Alberta
info@volleyballalberta.ca
780-415-1703 ext 1