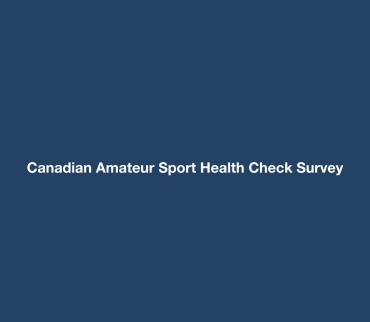 Posted: February 24, 2022
Volleyball Alberta is asking Club Presidents (or a designated club representative) to answer this Canadian Amateur Sport Health Check Survey – EN by Sunday, April 3rd, 2022.
Capitis Consulting; a Canadian sports management consulting firm is undertaking a comprehensive, nationwide research campaign within the Canadian sport system, examining how the amateur sport system has changed (and continues to) as we progress through the Covid-19 pandemic. Targeting Canadian sports clubs in recognized, organized sports, we will be researching important diagnostic information in the system, including items such as participation/return rates, staffing levels, talent availability, wage/salary levels, sport volunteerism, policy implementation (particularly with respect to safe sport measures), governance systems, financial rigour, corporate sponsorship levels and much more. The results of this research will be made available in the form of a number of research reports published throughout 2022.
Note that survey is quite comprehensive and does ask for some sensitive information (largely related to HR and finances). To that end, be assured that the survey responses are anonymous and individual data sets will not be released by us to any parties (unless under compulsory Court Order). This is stated clearly in the survey, but in case any of your members enquire, please reiterate our position and assure confidentiality in their responses.
Note also that, as a token of our thanks, we will be offering respondents who complete the survey a complimentary week-long rental of the first of our new sport business e-tutorial series, on The Fundamentals Of Sport Governance. This will hopefully help strengthen good governance across your membership and offer some complimentary professional development for your members' Boards and/or executive leadership, as a gesture of thanks for completing the survey. You can check out the tutorial's trailer right here.
Finally, note that the deadline for survey response submission is slated for Sunday 3rd April 2022.
Canadian Amateur Sport Health Check Survey – EN