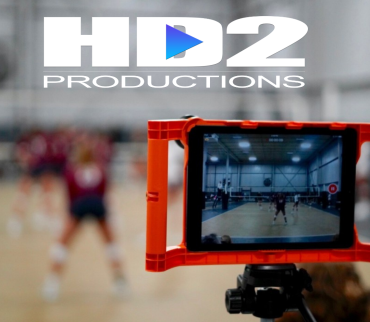 Posted: February 24, 2022
Live Streaming Services – update
HD2 Productions is providing a complimentary live stream service on all courts at Rally Pointe, Cavalry FC, Genesis Centre and Seven Chiefs Sportsplex for you to watch again this weekend (Feb. 26 & 27)!
Live streaming in these facilities is a pilot service for Premier 1's, the program will be evaluated with HD2 Productions to determine if the service will continue, and where, for the remainder of the season.
Live streaming was initially made available due to capacity limits restricting in-person spectators and #VAPremiers could be watched online; near or far, but always there to support & cheer on your teams!
While live streaming is offered for free during this pilot, we hope that many of you will take advantage of the option to purchase matches in the HD2 Productions Online Store ($10/match). Purchased matches will help make this service viable for live streaming to continue for the next Premiers & Provincials.
Let us know if you would like this service to continue by going to our Instagram Page and Like, Comment & Share this post . Have you watched live (how was it)? Have you purchased matches (do you like this option)? We would love to hear from you on social media.