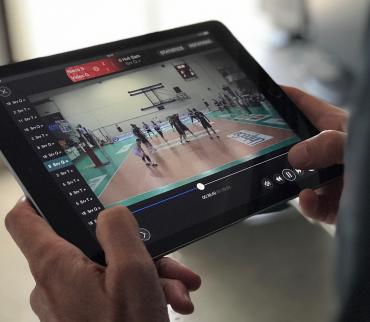 Due to low registrations, this event has been cancelled and will not be rescheduled at this time. All registered participants will receive a full refund through GoalLine.
Volleyball Alberta is proud to partner with Volleyball Canada to offer the second annual Performance Analyst & Statistician Training Seminar. This week-long seminar will take place at the University of Calgary, in Calgary AB from April 13 -17, 2020 and is open to all Canadian and International candidates who have a strong background in men's or women's volleyball.
Seminar Topics
DataVolley 4 Tutorials and Real Time Training
Advanced Analysis and Reports
Video Analysis and Sharing
Post-Match Analysis using Data Volley 4 Reports
Creating a Game Plan from Data Volley 4 Reports
Performance Analysis Platforms
In Match Analyst Setup
R Language and Developing Reports Using R
Interpreting Data Volley 4 Reports as a Coach
Instructors
Nate Ngo – Scout, Technical Coordinator USA Indoor Men's National Team & University of Portland Assistant Coach (Women's Team)
Tokyo Olympic qualification
Bronze Medal 2018 FIVB World Championship
Bronze Medal 2018 FIVB Volleyball Nations League
Bronze Medal 2016 Rio de Janeiro Olympic Games
Gold Medal 2015 FIVB World Cup
Bronze Medal 2015 FIVB World League
Lionel Bonnaure – Performance Analyst, Canadian Indoor Men's National Team
Tokyo Olympic qualification
Bronze Medal Canadian Men National Team FIVB World League 2017
French Club Cup with Venelles Women Professional Club 2016
CEV European Championship 5th Place French Women National Team 2013
Athens Olympic Games 2004
Silver Medal CEV European Men Championship 2003
Bronze Medal French Men National Team World Championship 2002
---
For more information on the Performance Analyst & Statistician Training Seminar, please email Ian Halliday, Coach Development Manager with Volleyball Alberta.