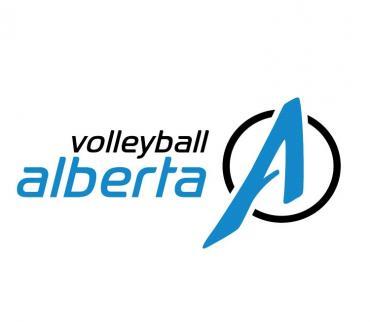 Posted: May 29, 2023
The 2023-2024 Signing & Tryout process for 16U-18U athletes allows clubs to re-sign athletes who have played in the current season (2022-23). We understand this will involve certain decisions to be made by athletes and clubs and acknowledge some tough conversations will occur. We encourage everyone to be open, honest, and transparent within these discussions. Limiting pressure by either side, due to any conflicting interests, should be a priority to effectively navigate the process in a proactive manner.
Q. My current club provides me with a Re-Signing Letter of Intent (LOI); I'm interested in re-signing but would also like to explore other opportunities. What do I do as an athlete?
Talk to your current club's representative and communicate your intentions, and curiosity about other teams' composition and services.
Convey that you're interested in trying out for the club and possibly others during the Early Signing/Tryout Period (June 17-30).
Starting on June 1 you can contact other clubs to learn more about their programs and services and determine if there are any other teams you'd like to tryout for outside your current club during the Early Signing/Tryout Period.
You will know by June 14 which athletes re-signed to their teams.
The Early Signing/Tryout Period begins on June 17 – you are eligible to receive offers from any club, including your 2022-2023 club, during this time. Communicate with your previous club if you are/or not interested in an offer.
If I do not receive or accept an offer during the Early Signing/Tryout Period; you will have another opportunity to tryout for clubs during the Winter Tryout Period that starts November 26, 2023.
Q. I've offered a Re-Signing LOI to a current athlete in my club, and they are interested in learning more about other clubs, what do I do as a club representative?
Ensure you have provided as much information and details as possible about the team (season plans, costs, coaching staff etc.), so the athlete and family can make an informed decision.
Have an open dialogue to understand what the athlete is looking for.
Encourage the athlete to attend your tryouts during the Early Signing/Tryout period, it's in the club's best interest to know athletes are confident and comfortable returning to the team in preparation for the upcoming season.
Remind the athletes they will be in an open tryout with everyone else in attendance.
Q. Our club is going to provide Re-Signing LOI's to some of the athletes on a team but are considering the opportunity to allow other athletes tryout during the Early Signing/Tryout or the Winter Tryout Period. What do I do as club representative?
Have an open and honest conversation with athletes who are not receiving a Re-Signing LOI. Both parties should be transparent about their goals and values.
If the team still has an interest in these athletes for the upcoming season, encourage them to attend the club's tryouts during the Early Signing/Tryout Period and/or the Winter Tryout Period.
Athlete development is not linear, and new athletes enter the sport at different stages. Assessing athletes in a tryout helps clubs best select athletes and match them with a developmentally appropriate team.
Not all athletes are ready to determine their plans for next season yet. There are also new athletes that may be interested in joining club volleyball after the school season. As a club and/or team, you may consciously choose:
– Not to fill all spots on your team during either the Re-Signing period or the Early Signing/Tryout Period.
– Not to utilize the Re-Signing or Early Signing/Tryout Periods. You may choose to only make offers during the Winter Tryout Period.