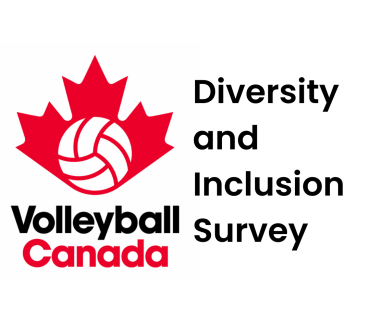 Posted: April 29, 2022
Deloitte Diversity and Inclusion Survey
Ensuring volleyball is accessible to everyone is one of the foundations of our commitment to our players, parents, coaches, officials, and partners. Volleyball Canada is asking stakeholders to reflect and give feedback on how we as an organization should build a more inclusive sport for all.
As a starting point on this journey, Volleyball Canada is working with Deloitte to conduct a survey among members of the volleyball community. Over the course of the next few months, Deloitte will be asking for your help to provide us with key information we will need to help ensure we remain as inclusive as possible.
The survey will have two objectives:
Gather a deep understanding of the demographics of the volleyball community across Canada.
Understand the sentiments around equity and inclusion among stakeholders.
Your voice, perspective, and feedback matters!
We look forward to hearing from you and including your voice in this survey: Deloitte Volleyball Survey We respect your privacy. All information collected will remain confidential and will be secured by Deloitte. All data will be reported in aggregate form only. The survey should take no longer than 5 minutes. We appreciate your time and the important perspectives you will provide.