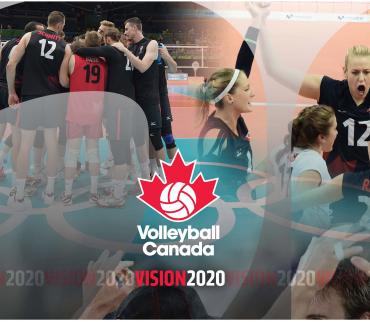 National Women's Team Support – Looking for your support!

The President and Past Presidents of Volleyball Canada are hoping to enlist your support for the National Women's VolleyballTeam.
This is a very crucial time for the women's program. As you may know, the National Women's Team Centre is now located at Richmond, B. C. – a move that has initiated a new direction for the program. Led by Head Coach Marcello Abbondanza, who is considered one of the top coaches in the world, our Women's National Team has had the most successful Grand Prix season ever in 2017, and qualified for the World Championship after finishing first in their NORCECA qualification tournament.
We believe that our women's team is at a similar stage that our men's program was ten years ago; and can make similar strides to become one of the best teams in the world.
While Volleyball Canada will fund a National Excellence Program (formerly call the FTC) in 2017-18, future funding is not guaranteed. The Rick Hansen Foundation has already committed to matching the first $25,000 of donations to the women's program. If we can raise $25,000.00 from other sources, we will have $50,000 to get things started. We are asking our clubs to help the national women's team reach this $25,000.00 goal. Team alumni have already donated towards this cause.
The simplest way to donate is to visit the Volleyball Canada webpage(volleyball.ca) and click "About", and then "Support Us." This will lead you to the online donation form (direct link: https://www.formstack.com/forms/?1656792-NUTB5tiJOW ). Ensure that you check you wish to donate to the Women's Indoor Team. You can also donate in monthly or periodic installments. Just indicate that you wish to and we will be in contact with you.
We would be happy to answer any questions you may have or simply to discuss the women's program with you. Feel free to establish contact at hughswong@shaw.ca or call/text 1 250 317 3067.
We hope you will join us in this opportunity to provide financial support for Team Canada!
More information click here