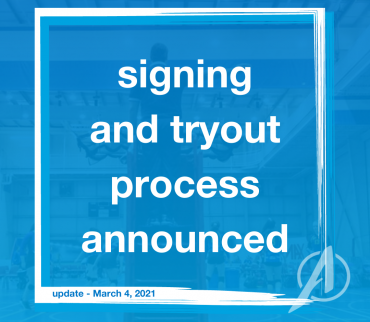 Posted: March 5, 2021
After the recent adjustments to Step 2 of the Government of Alberta's "The Path Forward", Volleyball Alberta remains optimistic there will be a competitive season and anticipates an April 24th start for our Premier Leagues.
Recent feedback received from club presidents indicated concerns with tryout and signing processes under the current restrictions and with limited access to facilities. Volleyball Alberta recommended and supported clubs providing age class programming to help our athletes return to courts in a safe environment. This would also allow for a seemless transition when signing opened to officially add players to their respective teams.
We are happy to announce that Volleyball Alberta has made the decision to move forward with allowing teams to sign players as we have entered Step 2 of the Government of Alberta's "The Path Forward".
Please use the current VA Signing Form when signing players by selecting the tryout period option on the first page. All signed athletes need to be registered as recreational members.