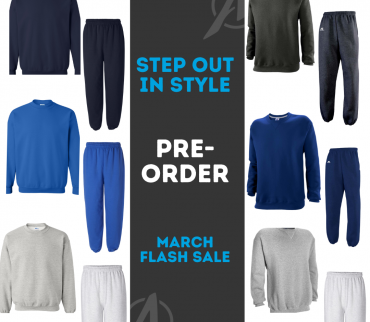 Pre-Order Shop Link: https://elitepromomarketing.commonsku.com/shop/a1d1d70d-272c-473d-860f-f…
Step out in style and make yourself comfortable in the gear you've been looking for at the prices you've been waiting for.
• GILDAN • mix & match • FLASH SALE
• RUSSELL • mix & match • FLASH SALE

• Open for pre-sale: March 4 – 14, 2021
• This pre-sale is a special flash sale for Volleyball Alberta members.
• Mix & Match to create the look you love!
• Items sold separately. You can buy individual items (sweatpants only for example) or choose a Top & Bottom to 'Step out in Style'!! 
• Individual orders are allowed. 
• Team/Bulk orders are encouraged – save on shipping!  
• Shipping cost: $10.00 per order 
• Pre-sale will close on  March 14. Orders will ship 2-3 weeks after the store closes. 
Brands: 2-Brands
• 6 new sweaters
• 6 new sweatpants
Gildan Colours: Sport Gray Heather, Royal Blue, Navy
Russell Colours: Oxford Gray, Black Heather, Navy
• Matchy-Matchy: Choose the same colour from the same brand to get that matchy matchy look
• Two-Tone: Mix & Match the top and bottom to get that two-tone look
Artwork: 2-looks
• Subtle: Tone on Tone "small & subtle" screenprint
• Bold: 2-colour & 1-colour "bigger the better" screenprint
Cost: Budget-Friendly-Price-Options
• Gildan crewneck: $35
• Gildan sweatpants: $38
• Russell crewneck: $52
• Russell sweatpants: $55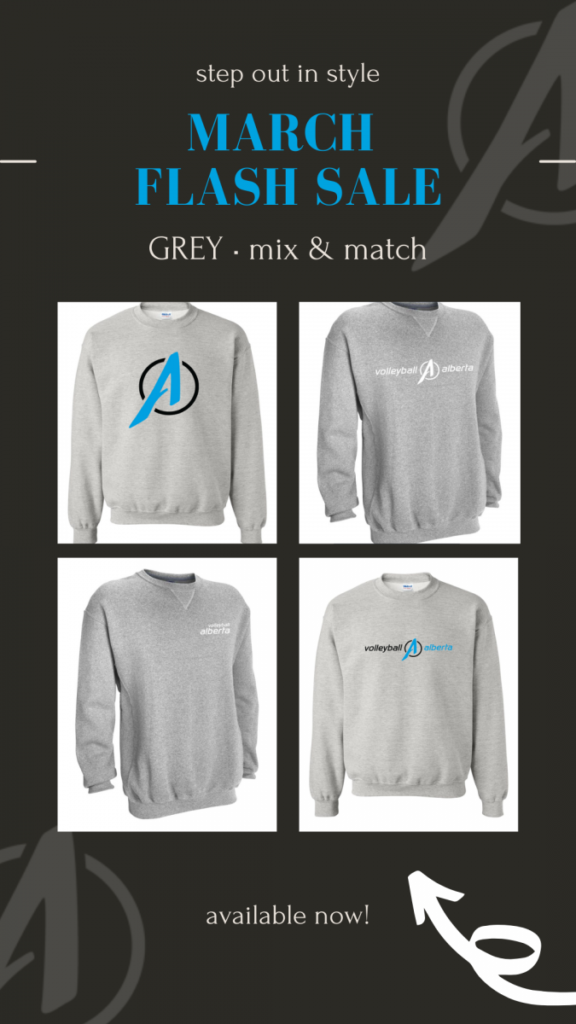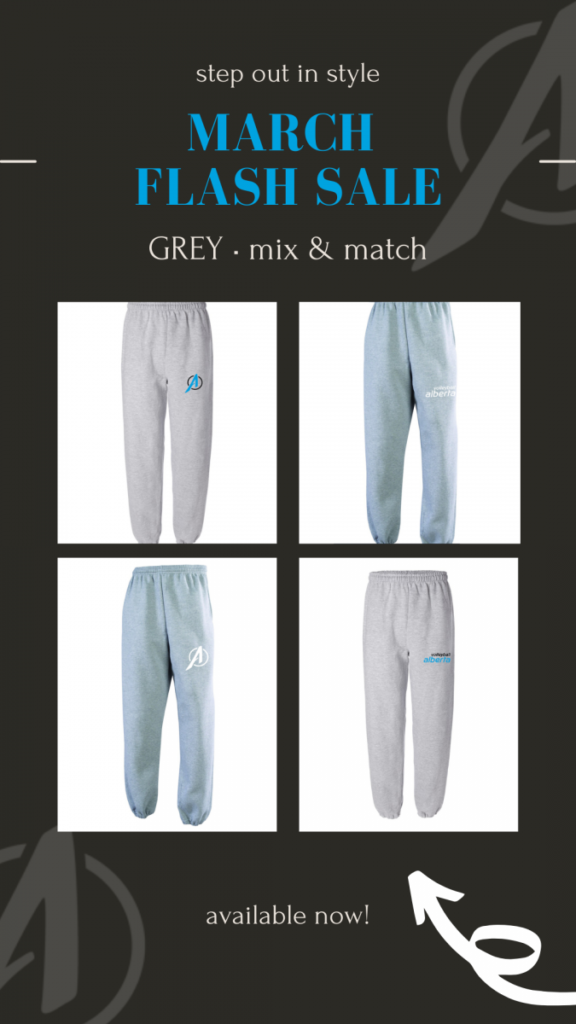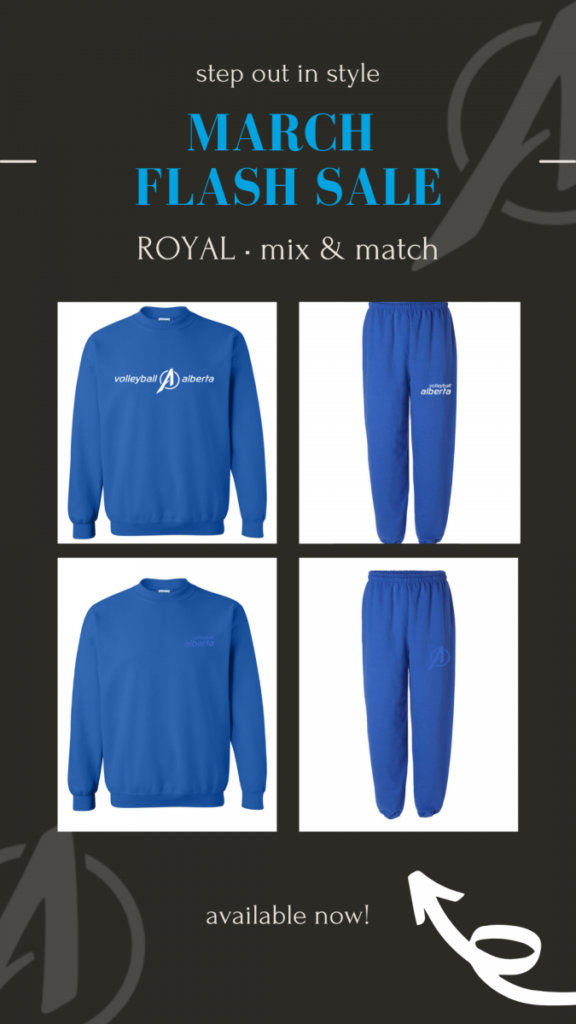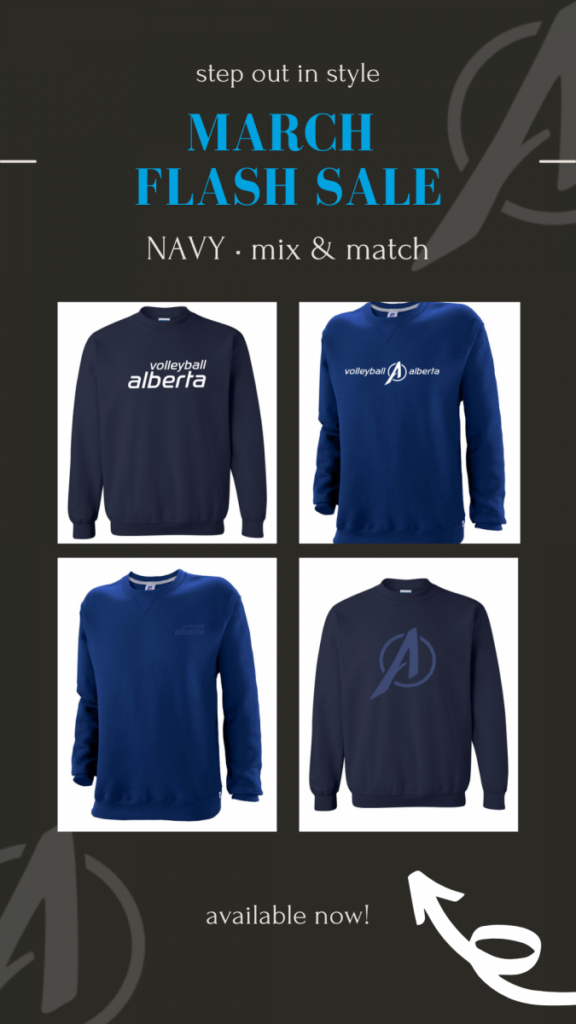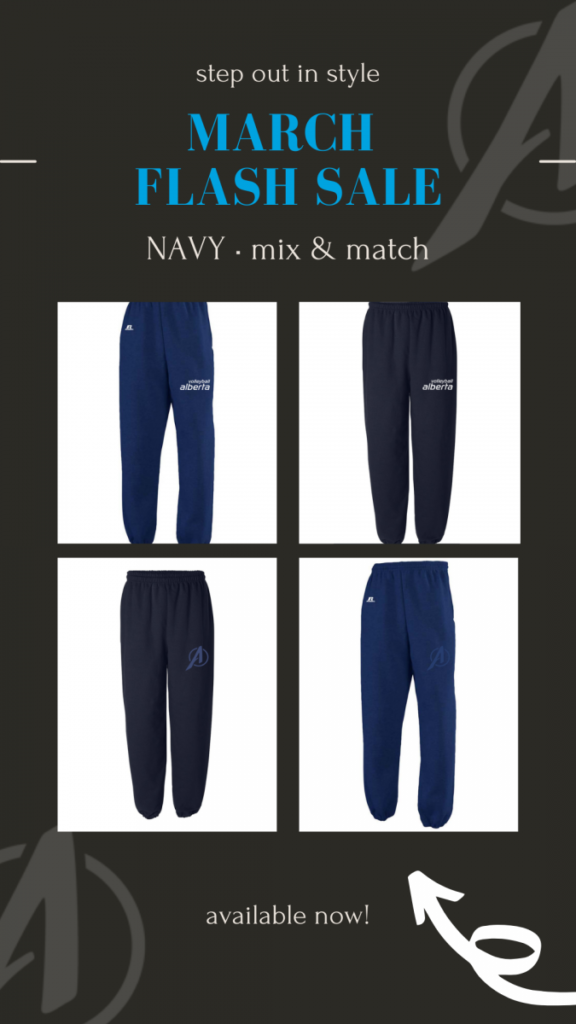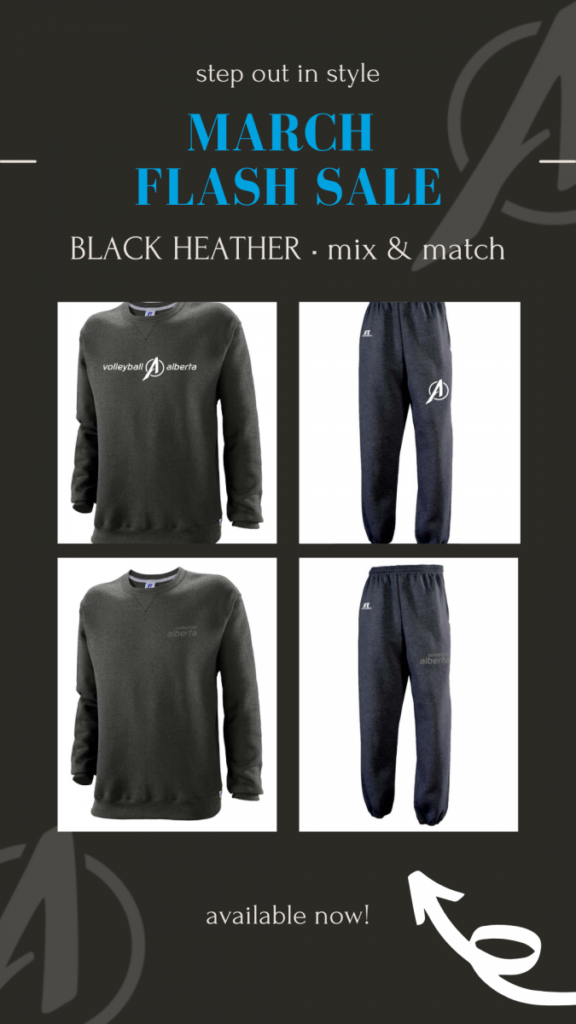 Mix & Match with tops & bottoms you already have !! "complete the look"