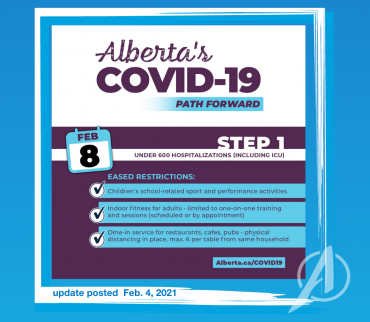 Step 1 – A Path Forward for Volleyball
Posted: February 4, 2021
The Government of Alberta has developed a roadmap to help Albertans understand how restrictions will be eased in steps over the coming months. A Path Forward outlines the sectors that will see gradual restriction changes at each step based on hospitalization benchmarks. Alberta is bending the curve to protect our health system, but we must be careful not to lift restrictions too quickly.
Step 1 changes come into effect on Monday, February 8. All other restrictions will remain in place. Below is a summary of some key pieces related to volleyball in Step 1. It is important to note that Volleyball Alberta has a Masking Policy that requires masks for all VA Participants, at all times, while they are indoors, including but not limited to arrival, training, game play, and departure.
• Training One-on-One or One-on-One household members is permitted.
• Trainers/Coaches must be professional, certified and/or paid trainers who are providing active instruction and correction.
• Coaches may be asked to show proof of NCCP training by an AHS Inspector, this can be done electronically through the Public Transcript Link from the Coaching Association of Canada. Any form of NCCP volleyball training should be listed as proof of sport specific credentials.
• Facility Operators are not required to ask for proof of coach training or verification of paid private One-on-One training but may do so as part of their booking requirements.
• Athletes or siblings from the same household may be a part of One-on-One household training in Step 1. Household members that are not part of training, are unable to participate as ball retrievers or in any other component of the session.
• Two metres of physical distance should be maintained between trainers and athletes for lower intensity activity, and three metres physical distance between trainers and athletes for high intensity training. Three metres of physical distance is ideal and strongly recommended.
• One-on-One training on each side of the volleyball court can occur, however cannot breach three metres of physical distance between pairs of trainers and athletes.
• The Rule of Two should still be applied, the coach/trainer is never alone and out of sight with a participant. A parent can observe the session but must be in a viewing area masked, where they can maintain three meters of distance from others.
• Individual volleyball training without a coach or trainer is not permitted.
Specific sport and fitness activities have not yet been identified within the remaining steps in The Path Forward.  Volleyball Alberta will update our membership with those details as soon as the Government of Alberta has finalized those measures.  We must work together to protect each other. For the potentially quicker return to our sport, and more importantly for your health and safety, continue to follow the guidelines.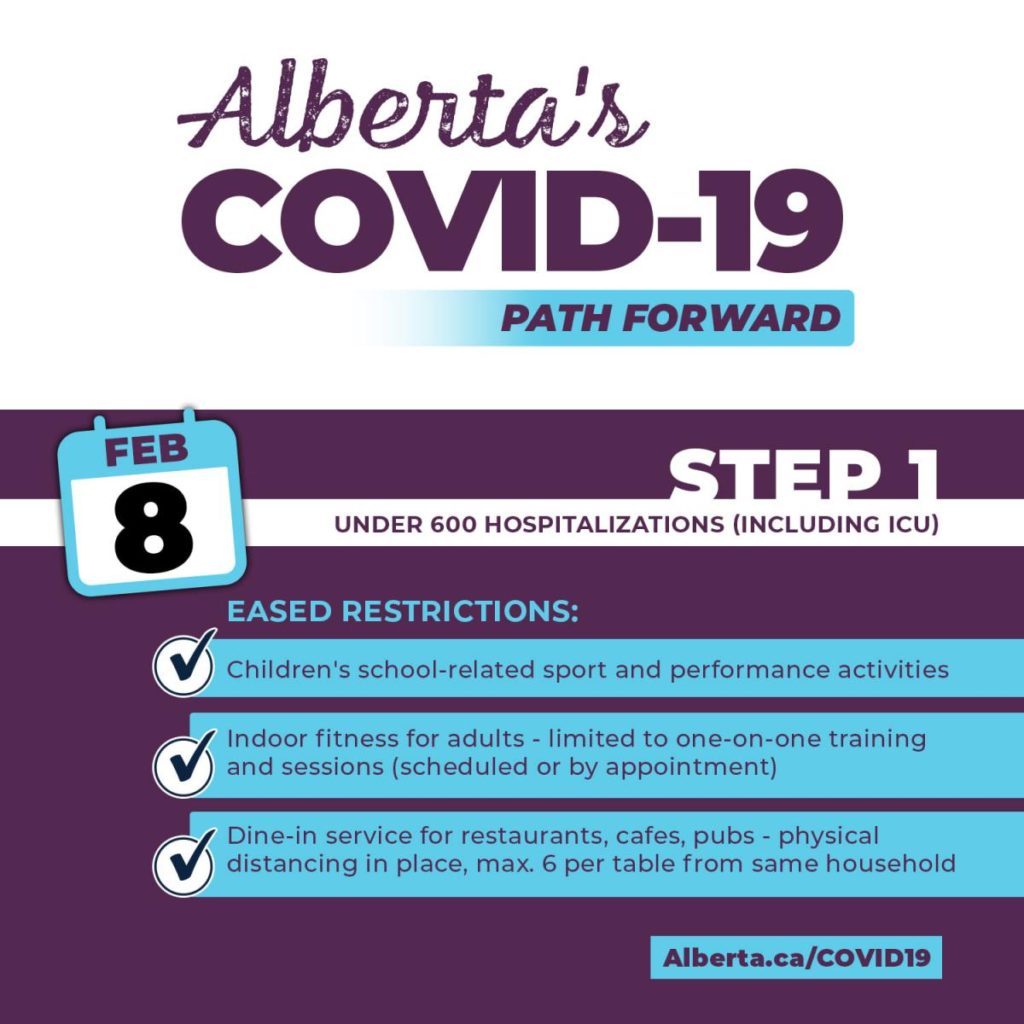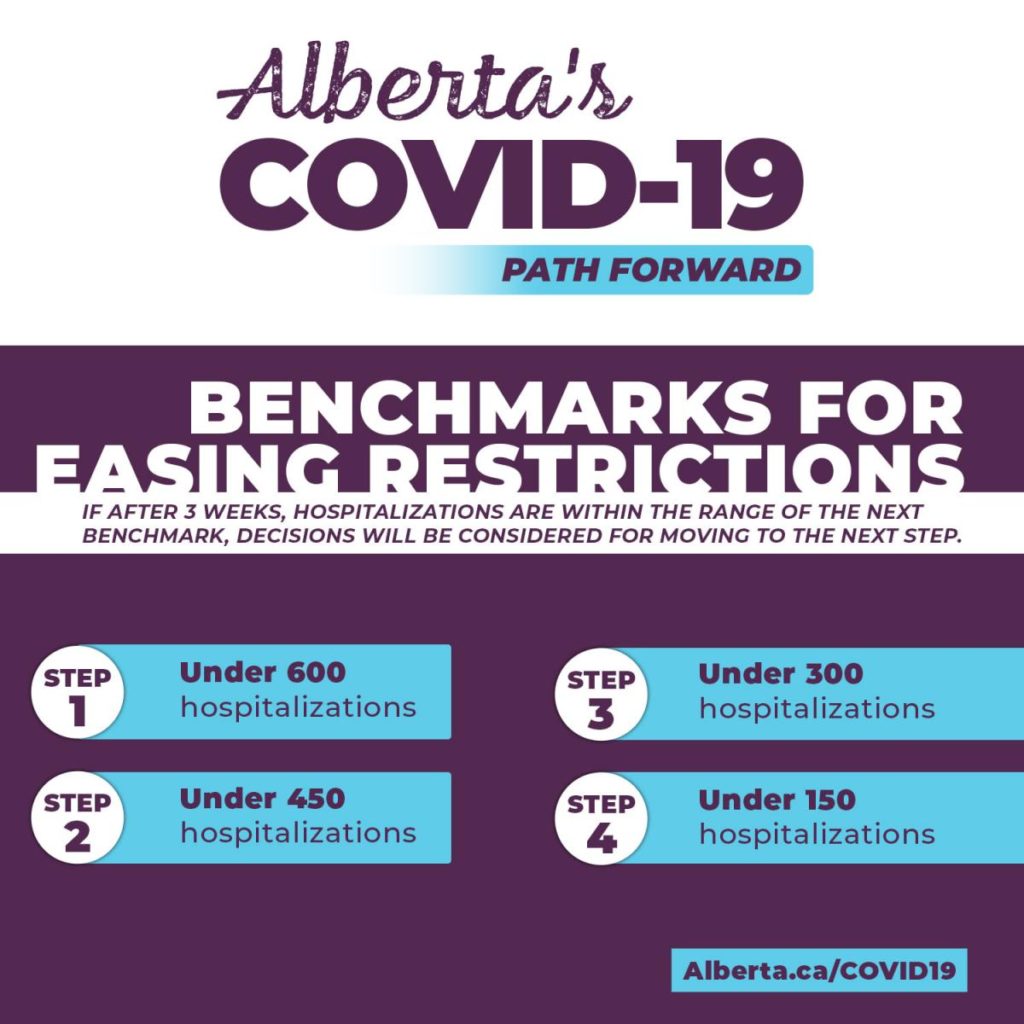 Related story: