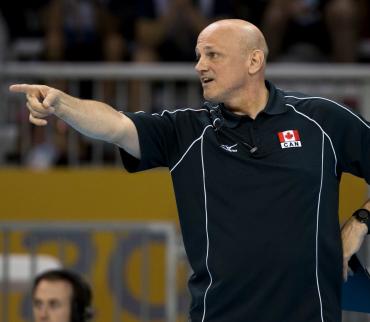 NCCP Performance Coach Workshop applications are now open!
Volleyball Canada is now accepting applications for coaches interested in attending the NCCP Indoor Performance Coach workshop on June 6-8, 2019 in Ottawa.
The 3-day Performance Coach Workshop focusses on the skill of Performance Analysis (error detection and correction) using video technology. This is an advanced volleyball coaching workshop and is intended for coaches who aspire to develop athletes and teams to compete at the national and university/college levels.
In addition, the June 6-8 workshop in Ottawa overlaps with the June 7-9 International Coaches Symposium. Performance Coach candidates may choose to take part in all Sunday, June 9th sessions, and specific Nations League matches from June 7-9.
For an overview of the full event see here: https://volleyball.ca/uploads/Development/Coach/Pathways/2019_Indoor_Performance_Coach_Candidate_Schedule2.pdf
For an overview of the Performance Coach workshop see here:
https://volleyball.ca/uploads/Development/Coach/Pathways/PC_Workshop_Ottawa_June_6_8_2019.pdf
Application deadline is April 31, 2019. For further details and to apply:
http://volleyballcanada.formstack.com/forms/performance_coach_application