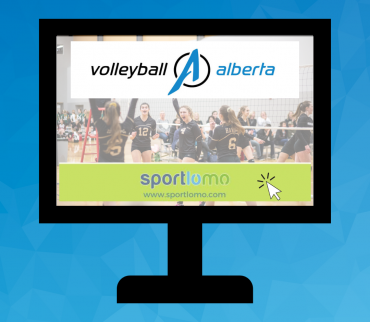 Posted: 2021-09-01
VRS-Sportlomo launch 
Welcome to the 2021-2022 season!
The new VRS-Sportlomo is open for our new season membership registrations!
Volleyball Alberta and Volleyball Canada memberships are valid from September 1st to August 31st of each year.
The VRS-Goalline is currently inactive. All Volleyball Alberta and Volleyball Canada registrations will be done on the new VRS-Sportlomo. Please update your bookmark favourites & VRS login information.
Since we are not using the VRS-Goalline this season, your VRS-Goalline "Access Code, aka password to your old account" can get archived! You will need to create a new account on the VRS-Sportlomo with your new password. Everyone will need to create a new account.
Please go to our new Registration > How to Register page. There, you will find:
• How To Register & links to our VRS-Sportlomo registration portals
VRS-Sportlomo:Membership
Registrations
VRS-Sportlomo:Event
Registrations
VRS-Sportlomo:Login to your
user account
• Please watch the Registration Demo Videos
• And, Support is here for you! Contact us if you need help with your registration.
• FAQ's will be added throughout the launch and as we identify common questions/concerns
There was an update to the 2022 Volleyball Alberta Membership Fees document. Edits were made to the service fee and overall fee calculations.
Volleyball Alberta
Julie Noel | Office Administrator
Office 780-415-1703 ext 1
E info@volleyballalberta.ca