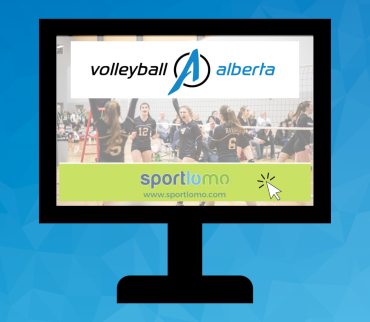 Posted: August 31, 2022
New Season Membership Registrations are now open! Please go to volleyballalberta.ca > Registration > How To Register page for links to register and for registration support!
Referees: Please go to your NEW Referee Hub – All Referee Information Here!
Membership fees include a Volleyball Alberta and Volleyball Canada component. Memberships are valid from September 1 until August 31 of each year.
Volleyball Alberta (VA) Membership Fees Participant Fee Structure – 2022-2023
All Volleyball Alberta and Volleyball Canada registrations will be done on the Volleyball Registration System powered by Sportlomo.
Volleyball Alberta requires Players, Coaches, Referees and Club Staff to become members prior to registering for any of our programs and events and must have a valid email address to complete the online registration process.
Membership categories that are subject to the Person in Authority Check (PIA's) must complete these prior to acting within the scope of their duties on behalf of Volleyball Canada; Volleyball Alberta and affiliated Clubs/Teams.
Screening of personnel and volunteers is an important part of providing a safe sporting environment. Volleyball Alberta is responsible by law, to do everything reasonable to provide a safe and secure environment for participants in its programs, activities and events. Volleyball Alberta is committed to fulfilling the duty of care it owes to its members. Police Information Checks should be completed PRIOR to an individual working with a club, athletes, or for Volleyball Alberta.
Read more: What are the Person in Authority Checks? FAQ Document
Youth Competitive Player Membership Upgrades will only be available after the school season. All players must first register as Youth Development Player – Tryout, sign their waivers and those selected to a club team will be given instructions on how to upgrade their registration later.
The Find a Club > Club Locator page can help you find clubs near you. Clubs register with Volleyball Alberta, they run independently (i) in that they organize their own teams/programs, set their own fees, hire their coaches, etc. Some clubs run their own tournaments, camps & clinics, recreational programs, and more … in addition to their competitive volleyball club teams that train & practice to compete in Volleyball Alberta Premiers & Provincials and some will go on to play in Volleyball Canada Youth Nationals; tournaments in Alberta start in late January, or the first weekend in February depending on the calendar year, and run through to the May long weekend. Here is a copy of last season's schedule: 2022 Volleyball Alberta Indoor Tournament Schedule (Locations & Deadlines) to give you a preview. The 2023 Volleyball Alberta Indoor Tournament Schedule will be published as soon as it is ready to be released.
Volleyball clubs across the country require participants to be registered members of their PTA* and NSO* in addition to registering into their club teams/programs. Membership registration is done directly with Volleyball Alberta (your PTA) while Club Team/Program registrations are done directly with the Club. Volleyball Canada is committed to creating a unified "Volleyball in Canada" family where every person involved with volleyball in Canada is connected to the sport's governing body. Membership Benefits Insurance
*PTA = Provincial and Territorial Association (Volleyball Alberta, VA)
*NSO = National Sport Organization (Volleyball Canada, VC)
The: Youth Recreational Player – Indoor, is for athletes that participate in a recreational program: Mini, Atomic, League, Camp, Clinic and does NOT plan to participate in Premier, Provincial, or National Events.
Participants upgrading their membership and adding multiple roles pay for the more expensive role at a differential rate (upgradable membership type).
Example: A member is registered as a Development Player for tryouts ($xx.xx fee) and upgrades to a Competitive Player – Youth Indoor 13U role upon selection ($yy.yy fee). The member pays a differential fee of $zz.zz to upgrade their membership ($yy.yy – $xx.xx = $zz.zz). Already paid fees will discount.
More details to come on Volleyball Alberta's Early Bird Registration Draw! We are aiming to open registrations for Premiers & Provincials shortly after the tryout period start date. The tryout period start date is November 27th so we are aiming to open registrations for Premiers & Provincials December 1st — to be confirmed! December 1st would then also be the date when membership upgrades open to upgrade to Youth Competitive Player – Age and when clubs start to create their new Team Sheet Panels (official team rosters) in their club portal.
Julie Noel
Coordinator, Membership Services
Phone: 780-415-1703 ext. 1
Email: info@volleyballalberta.ca