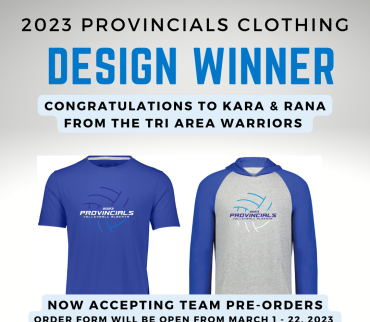 March 1, 2023
Congratulations to Kara & Rana from the Tri Area Warriors on winning the 2023 Provincial Clothing Design Contest!
They have won their team their 2023 Provincials t-shirts. Here's a sample of what the clothing will look like: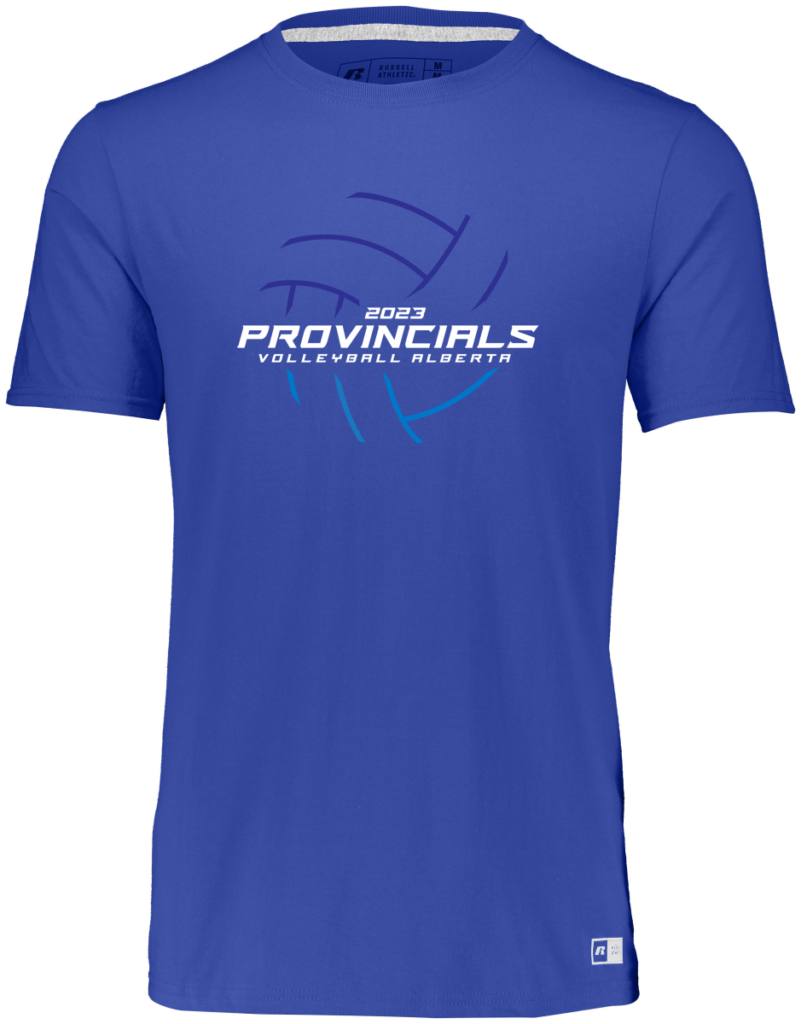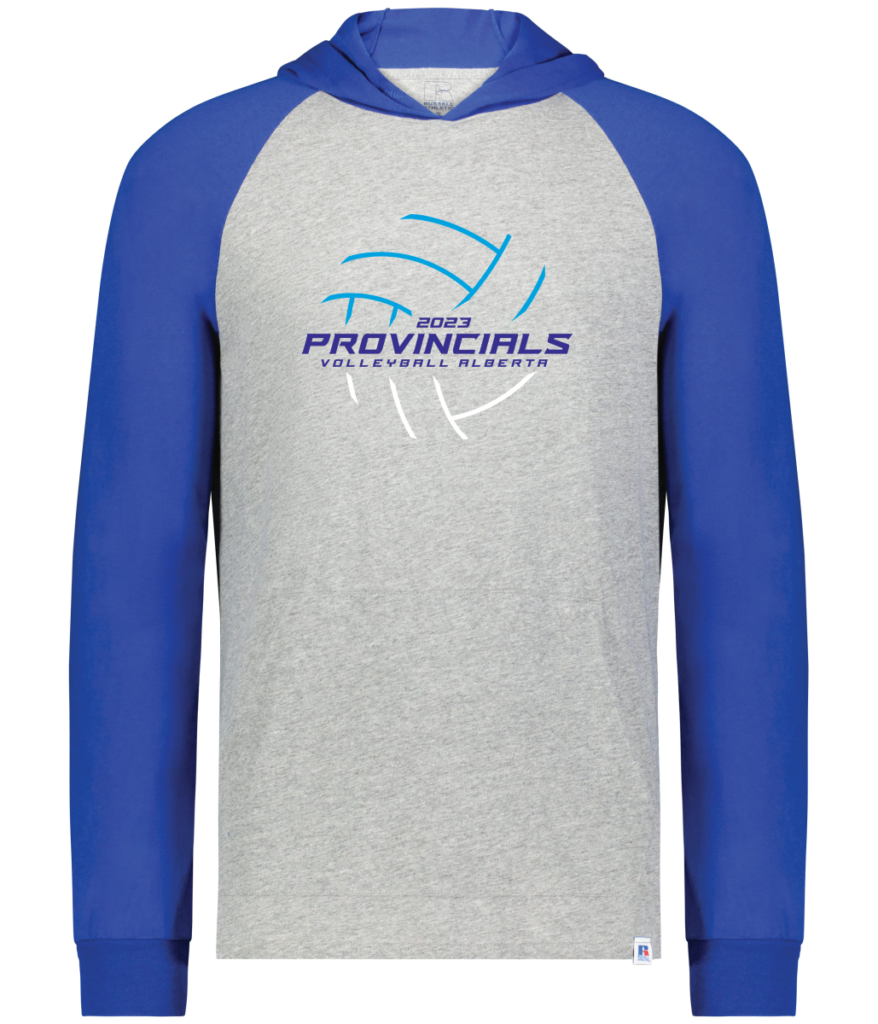 Thank you to everyone who submitted a design! There were many great designs and we appreciate the effort put into each one.
Team main contacts, managers or coaches can submit their team pre-orders for hoodies and/or t-shirts through this link:
https://volleyballalberta.formstack.com/forms/2023_provincial_shirt_team_order_form
Please note:
Team pre-orders only. No individual orders will be accepted.
Pre-orders will be available for pick up at Provincials. Items will not be available for individual purchase during Provincials.
The deadline to submit your team pre-order is March 22, 2023 @ 11:59PM