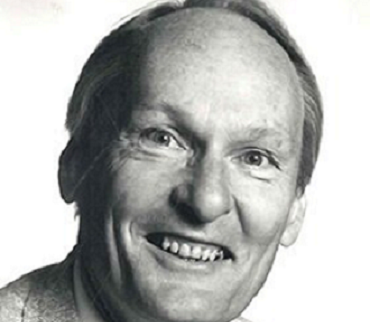 March 23, 2023
It is with great sadness that we report the passing of Bob Hansell, a well-known figure in Alberta's volleyball community. Bob passed away on March 12 at the age of 88.
Hansell graduated from the University of Manitoba with a Bachelor of Science in Engineering in 1957. He worked as an engineer for various companies, including Canadian Industries Limited and Canadian Ice Machine Limited, before starting his own business, Airtherm Engineering Sales. Alongside his professional career, Hansell was an active member of the American Society of Heating, Refrigerating, and Air Conditioning Engineers, the Rotary Club of Calgary North, and the Alberta Volleyball Association. He was also a volunteer for the Stampede Exhibition for 25 years.
Bob Hansell served as the Alberta Volleyball Association Treasurer for three consecutive years from 1961-62 to 1963-64, and then as President in 1965-66. His contributions were greatly appreciated by the volleyball community. Hansell's passion for volleyball also led him to coach the Canadian Men's team at 1967 Canada Summer Games. Aside from his love for volleyball, Hansell enjoyed hiking, cross country skiing, travel, and the arts.
Bob's passing is a great loss to Alberta's volleyball community, and he will be remembered for his contributions to the sport.
A Celebration of Bob's Life will be held at the Danish Canadian Club on March 24, 2023, from 1:30 – 4:00 p.m. Those who wish to share their condolences, memories, and photos can do so on the online platform provided. Bob Hansell will be remembered by many for his contributions to the community and his kind and generous spirit.