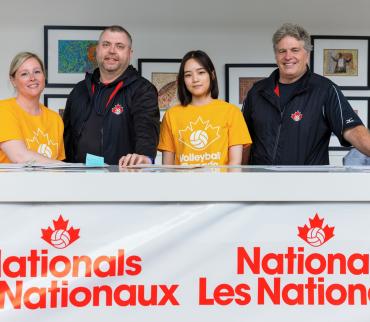 April 19, 2023
repost from @volleyballcanada
A few major Volleyball Canada events are coming to Edmonton & Calgary in May and we need your help!
Volleyball Canada is looking for Event Crew applicants for the 2023 Youth Nationals in Calgary and the 2023 ParaVolley PanAmerica Zonal Championship in Edmonton.
The Event Crew is a crucial part of VC's events, assisting in venue set up/tear down, results, activations, ceremonies, and so much more!
The Event Crew are compensated for their time, are provided with a VC-branded crew shirt, and given additional VC-branded merch!
If you're interested in being part of this exciting event or are looking for more information, please see our Recruitment Form. https://volleyballcanada.formstack.com/forms/2023_volleyball_canada_nationals_crew_application_form_formulaire_de_candidature
Team fundraiser opportunity
Is your team looking for an opportunity to raise funds for Nationals? Volleyball Canada is looking for Event Crew to work at Calgary Nationals. Various work opportunities are available, VC will provide a team honorarium upon completion of the event. For more information, please contact Laura Chang at lchang@volleyballcanada.ca