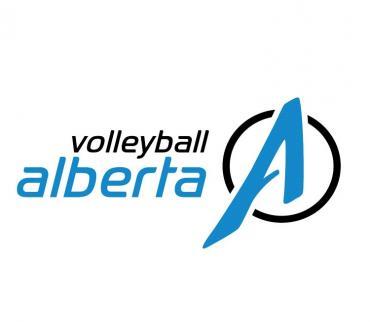 Posted: November 25, 2021
Updated: December 6, 2021
Updated: December 17, 2021
After an extensive analysis, including legal consultation and insurance review, Volleyball Alberta has adopted an Event Vaccine Policy for our 2022 events.
We understand and appreciate there are multiple perspectives regarding vaccinations and respect the passion that individuals have for our sport.
Due to the evolving COVID-19 situation, Volleyball Alberta will regularly review and modify our health and safety protocols as deemed necessary.
As our previously posted vaccine stance has resulted in a lot of feedback, we want to expand upon the process that we go through when requesting facilities.
Facility access has always been a challenge. To accept all interested teams for our indoor club events, Volleyball Alberta can utilize over fifty courts per tournament weekend. Even with this extensive access, we often needed to operate during extended hours at these venues to complete the necessary matches.
The pandemic has placed additional strains on facility access as a number of venues are not renting to outside user groups.
In addition to the large volume of courts we require, we also take a number of factors into consideration including:
Quality of the facilities (court size, equipment quality, roof height, spectator seating, and crush space)
Facility rental costs
Location of facilities
The number of courts per facility. Facilities that have multiple quality courts provide an improved tournament experience as they:
– Permit movement of teams between courts, allowing for shorter days with less travel.
– Provide more athletes with access to athletic therapy services.
– May have additional services on site (food).
– Create additional opportunities for referee support and development.
– Reduce support staff requirements.
Due to the intricate nature of tournament and program design, we cannot accommodate requests for individuals or teams to participate in specific venues.
The University of Alberta (U of A) currently has more restrictive entry requirements than VA, as they do not accept negative testing (except for medically exempt individuals). Applications for medical exemptions must be made as soon as possible but in most cases must be made at least fourteen days prior to access the event, service or facility on campus (Saville Community Sports Centre, Main Gym, Education Gym, East Gym). Visitors with an approved exemption must provide an official U of A exemption letter with their government-issued ID and confirmation of a negative COVID-19 test within 72 hours of attending U of A campuses.
As the Edmonton area has very limited facility access, the U of A facilities can be up to 18 courts per weekend and are required to facilitate the size and scope of our events.
Effective January 1, 2022, all SAIT facility users and guests will be required to show proof of full vaccination, with the 2nd dose being no less than 14 days prior to entry. Negative COVID test results will no longer be accepted. More information can be found at https://www.sait.ca/about-sait/administration/departments/health-safety-and-environment-services/covid-19-information-and-updates
We understand that our staff will continue to receive feedback about our Event Vaccination Policy. We commit to reading every email! However, due to the incredible volume of feedback, we do not have the capacity to reply to each message.
Please continue to treat each other with respect and kindness.