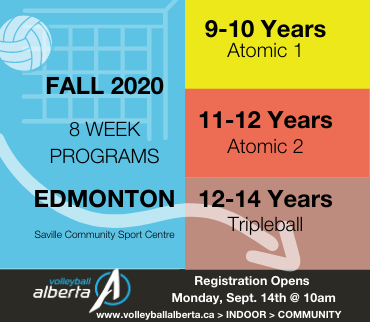 Fall 2020, 8 Week Programs
Volleyball Alberta is ready to relaunch our Atomic 1, Atomic 2 & Tripleball programs in Edmonton at the Saville Community Sports Centre.
Safety measures that follow the current AHS guidelines & the Volleyball Alberta Return to Volleyball document will be put in place, including a COVID contracted person on site to facilitate daily screening.
The cost & link to register will be posted on our website by Monday, September 14, 2020.
For more program details, please go to the main program webpage: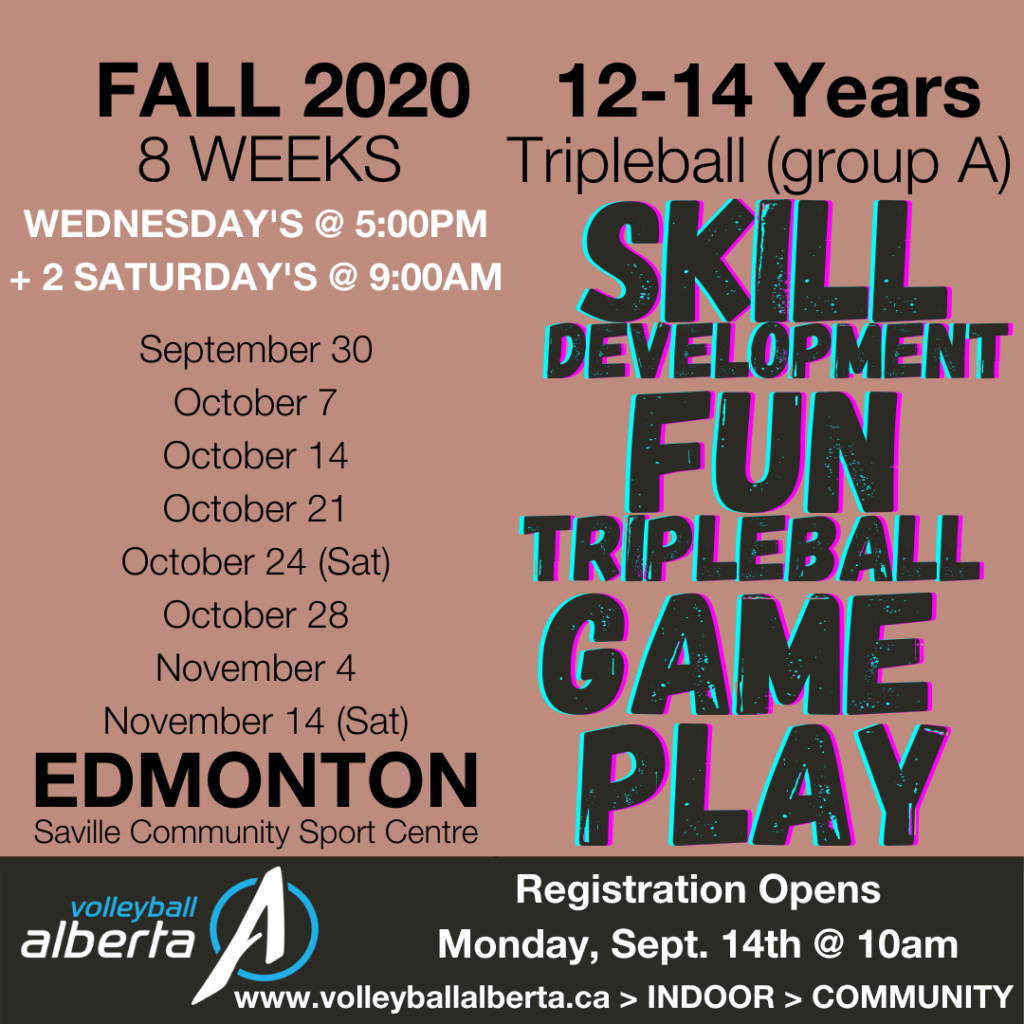 Link to register, click HERE
Full – please register to the waitlist.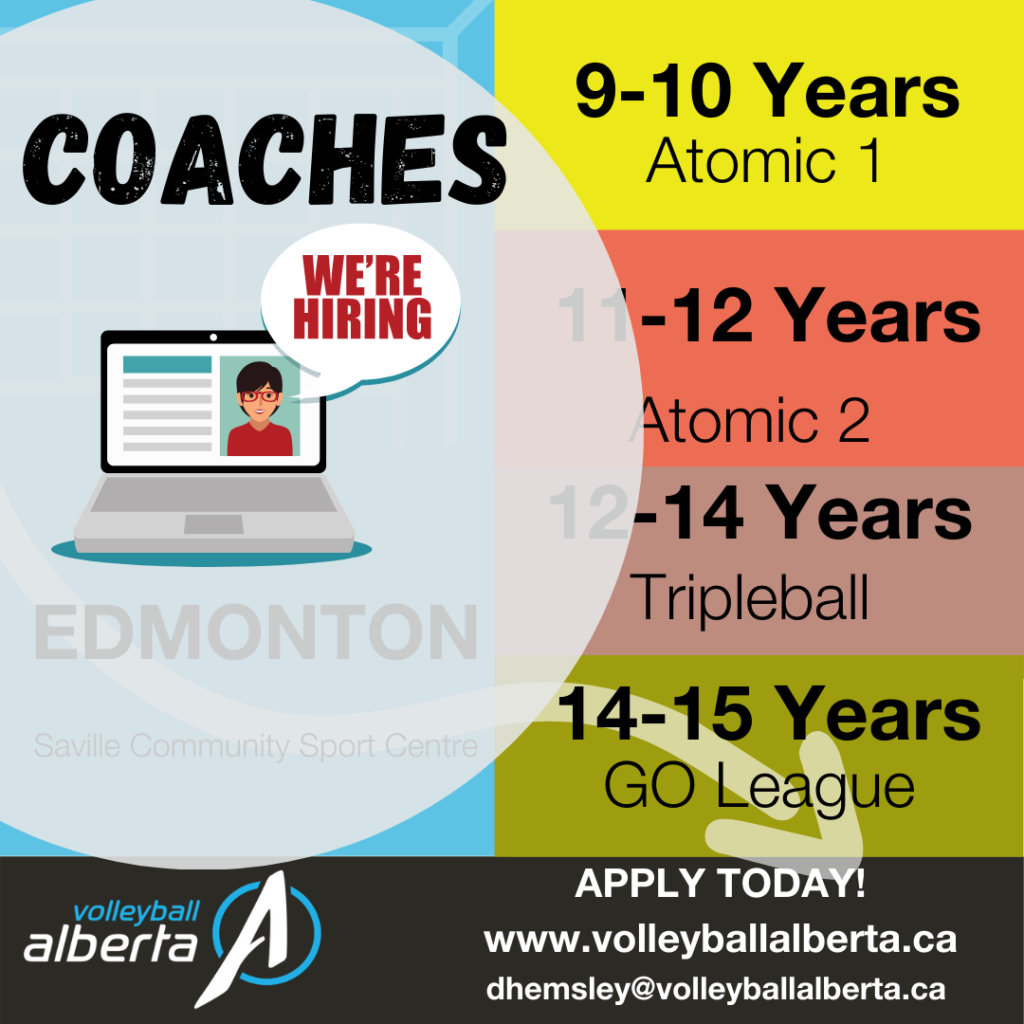 Employment Opportunities. Apply today!
Email resume to dhemsley@volleyballalberta.ca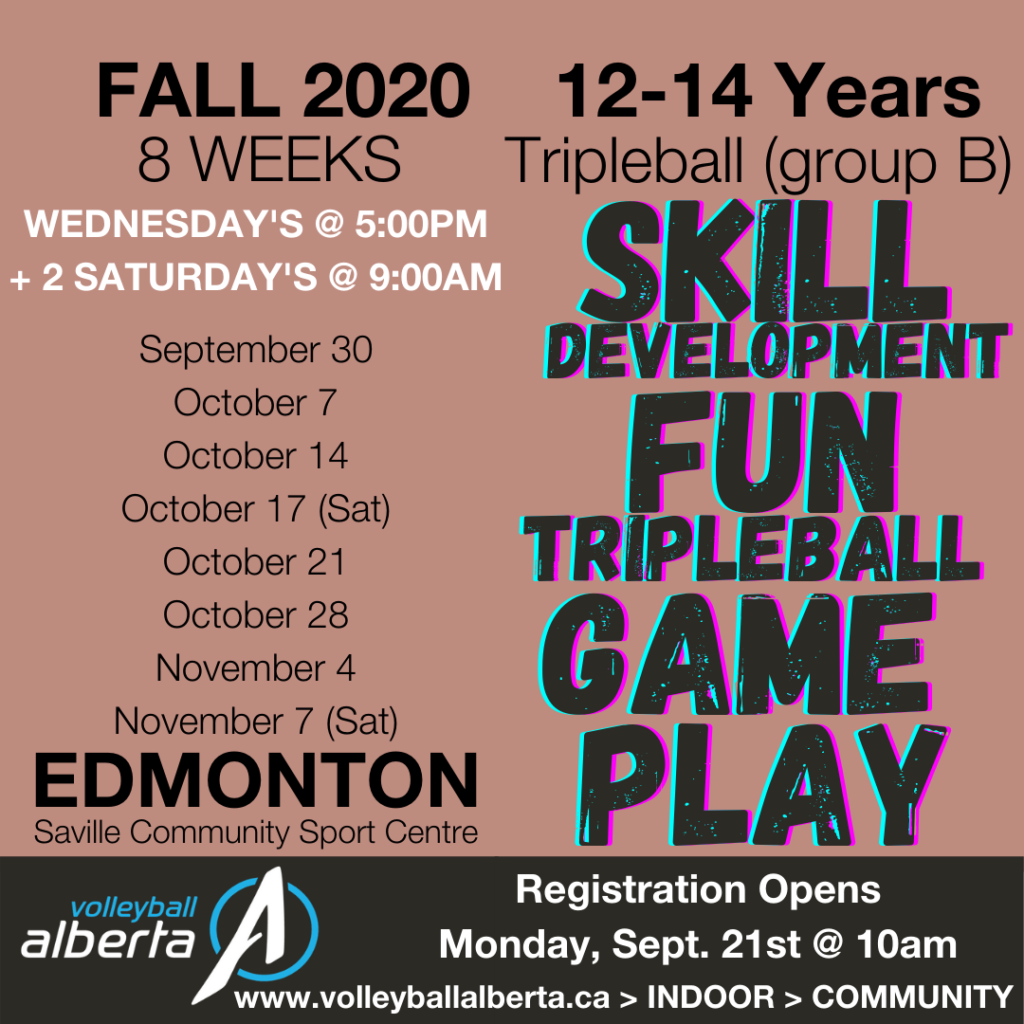 Priority registration is open to the waitlist for the
first Tripleball program (group A).