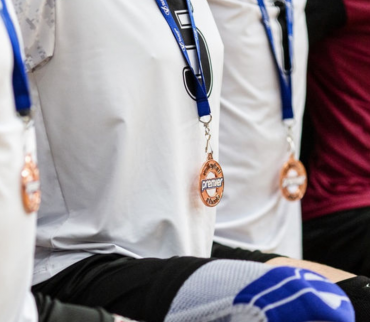 Posted: April 12, 2021
VA Premier League Update
On April 6, the Government of Alberta announced the province is moving back to Step 1 restrictions to protect the health system and mitigate the spread of COVID-19. Updated mandatory health measures have come into effect due to the current conditions in our province. A review of the current guidelines for Youth Sport (as of April 6) can be found on our website.
Cancellation of Premier Leagues
In January, Volleyball Alberta was cautiously optimistic that our sport would soon return to the court and facilitate some version of a competitive season. With the new government restrictions and time remaining in our indoor season, we must regretfully announce the cancellation of the 2021 VA Premier Leagues.
There is no action needed for registrants, our staff will initiate the refund process in accordance with our refund policy. Funds will be returned onto the original method of payment. We appreciate your patience as we move through this process. Refunds should be processed by the end of April and received by payees by mid-May.
Moving Forwards
The cancellation of our Premier Leagues is disappointing news; we know everyone was excited to be competing in a safe environment. Despite this setback, we cannot say enough about the commitment and fortitude of our members throughout this pandemic.
Our athletes, coaches, administrators, club leaders, referees, and parents have worked hard, remained positive, supported each other, and followed guidelines. These actions underscore the passion and spirit of Alberta's volleyball community. Your resilience is contagious, so thank you for all your efforts!
Our clubs and programs offer incredible benefits to athletes outside of volleyball specific skills and tactics. Enriched physical and mental health, greater confidence, social skills, cooperation, leadership, and improved academic performance. Volleyball Alberta will continue to adapt to restrictions and adjust our offerings to create as many opportunities as possible for the remainder of the year. We are in the process of upgrading the sand at John Fry Park in preparation for beach volleyball programs and leagues this summer. In addition to planning for spring youth programs, summer camps, Team Alberta training, and coordinating the 2021-22 signing and tryout process.
We encourage all teams to continue to train and provide volleyball activity under the current guidelines and consider delivering new types of programming. Providing opportunities will be extremely important to the long term health of our sport considering a high percentage of youth are unsure they will return to sport (Canada Games Council Study). Our volleyball community must continue to rally and do everything we can to keeping current members engaged and encourage new participation via indoor and beach volleyball activity. As we continue to follow guidelines within these programs, we are all making a difference!
Sincerely,
Volleyball Alberta